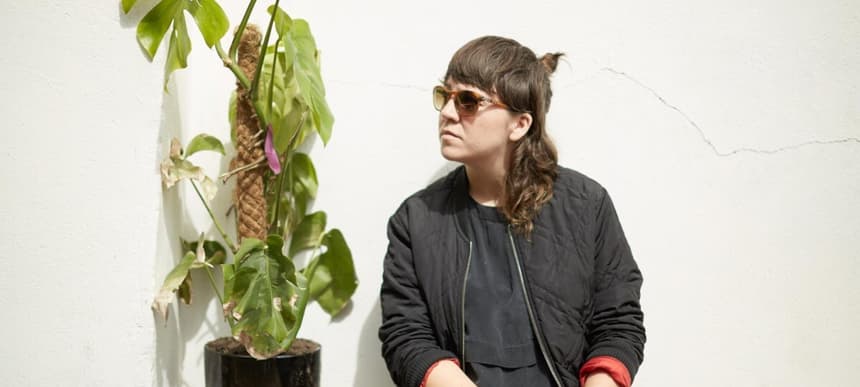 22.10.2015, Words by Sean Murray
Premiere: FOXTROTT - Beyond Our Means
Having spent many years remixing and providing beats for others, Montreal-based Marie-Hélène Delorme aka FOXTROTT emerged earlier this year with Driven, a playfully spirited synth-pop number that showcased Delorme's crystal-clear production sensibilities. On Beyond Our Means (premiering below), the latest preview of debut album 'A Taller Us', Delorme's slinky synths feature prominently again, though the mood is slightly more sombre than the song above and its triumphant predecessor Shaky Hands.
The melancholy shade across Beyond Our Means isn't without reason either. Speaking to Dummy via email, here's what FOXTROTT said about the track:
"Beyond Our Means was written in a moment of exhaustion in a romantic relationship – when words, miscommunication and tension wear you out and you just want for things to be quiet, to rest your heart for a bit. It's a cry for things to quiet down, for violence to disappear. And the realisation that maybe, we have loved beyond our means."
Listen to Beyond Our Means below and if you're in New York, catch FOXTROTT perform at Baby's All Right on Thursday, November 5th alongside Shura and Scavenger Hunt (details here).
FOXTROTT will release 'A Taller Us' on November 20th through One Little Indian (pre-order).