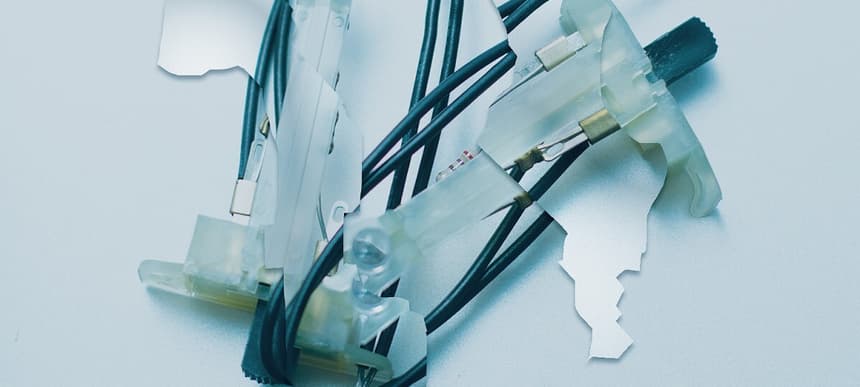 12.10.2015, Words by Natalie /
Premiere: Kid Smpl - Focus Ribbon
Seattle based producer Kid Smpl returns with Focus Ribbon, a track taken from his upcoming EP 'Response / Ascend' on Kastle's label, Symbols.
Flitting between flashes of jungle, garage and dubstep; Kid Smpl's upcoming project cements his two decades deep relationship with rave music and club culture, progressing from February's 'Precinct' EP with additional hints of what host label Symbols call, "contemporary dancehall to big room trance, all stuck together with a widescreen R&B sensibility." We're feeling it.
Shine the spotlight in further on the track in question, Focus Ribbon, and you see just how much the harder genres mentioned above are screaming out. Percussive elements are pretty much redundant, giving way for beaming chords and jaw-clenching stabs that make us think of the peak of the night, maybe 3am, when everything gets a bit blurry and extra-hedonistic. Be warned, its full frontal sense of immediacy will have you listening over and over again.
Kid Smpl's EP 'Response / Ascend' (SMBL039) is out October 23rd on Symbols (pre-order).