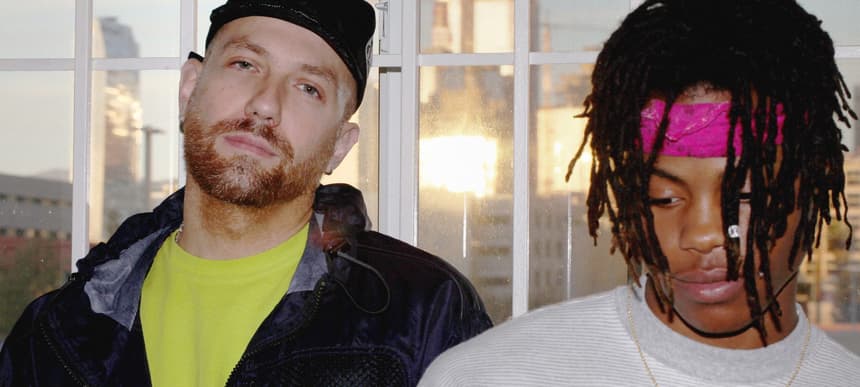 04.12.2019, Words by Felicity Martin
Premiere: Kingdom loops in Nate Huff for seductive R&B jam 'Off Track Mind'
It arrives ahead of a Kingdom album coming in Spring 2020...
Just in time to catch some end-of-year lists, Kingdom has teamed up with rising vocalist Nate Huff for a new double single: 'Mind Off Track / Off Track Mind'.
On the latter, which we're premiering below, the Fade To Mind co-founder pitches up Huff's vocal over hollow bass sounds characteristic of the LA producer, complete with shimmering synths and R&B tropes.
Kingdom apparently discovered Nate Huff via his Brandy covers on Vine, and recently re-connected with him for the release.
Earlier this year, Kingdom unveiled 'Exterra, Vol. 1', a six-track EP that found him working with vocalists like Tiara Thomas, Ms. Boogie and more.
The producer also has an album in the works for Spring 2020. Listen to 'Off Track Mind' now: