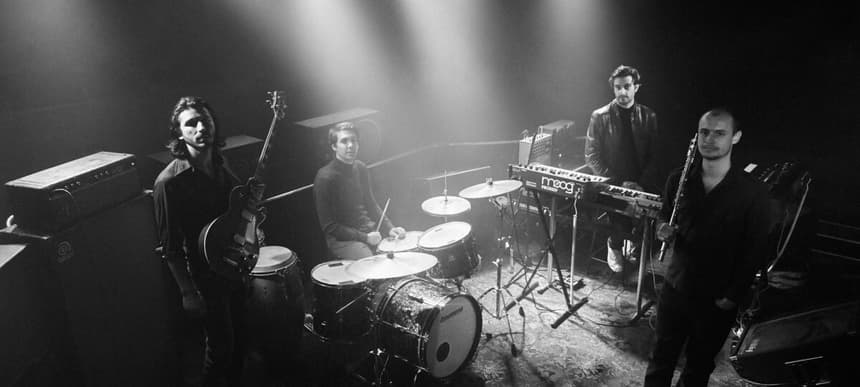 02.11.2017, Words by dummymag
Premiere: Mildlife - The Magnificent Moon
Mildlife are a Melbourne-based four-piece who bonded over the desire to push musical boundaries, developing tight live shows bolstered by wild improvisation and music that channels jazz, psychedelia and disco for its irresistible groove.
A melting pot of musical sensations, the group combine progressive 1970s sounds with electronic krautrock, backed by a mixture of rhythmic funk, house, and dream-pop, to create an addictive atmosphere that's illustrated perfectly by their first single 'The Magnificent Moon'. An introduction to their highly anticipated debut LP due out early next year on Research Records, the nine minute masterpiece is a colossal adventure throughout the group's psyche.
"The Magnificent Moon feels like the veteran journeyman to the rest of the album," Tom Shanahan of Mildlife told Dummy. "I'm not sure if that's because it was written first or because it seems to know what it wants and has a more considered direction. It never really second guesses itself except for maybe just before the outro when he realises he may have journeyed too far and his space suit has a hole in it. But then he just jams some gum in the hole and gets on with it anyway."
Listen exclusively below.