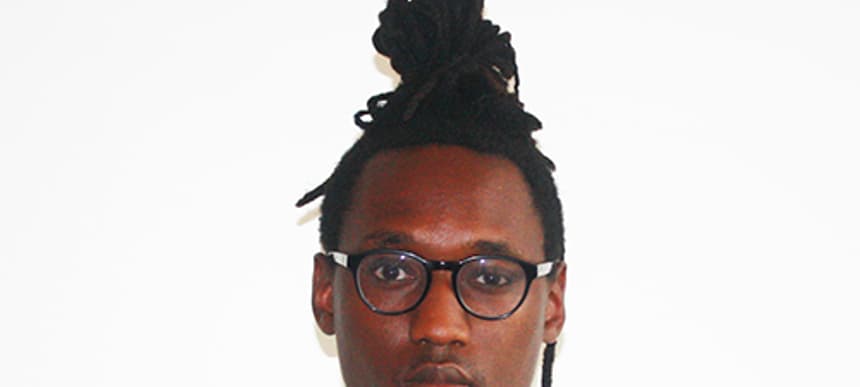 15.10.2015, Words by Natalie /
Premiere: Okokon - Contelest
When listening to the work of Africanus Okokon (who goes by the mononym Okokon) it's a lottery as to what you will hear before you press play. Part of this unexpectedness is the fact that Okokon's composition methods are what you would classify as unconventional: as a visual artist working with collage and animation, he translates this discipline to his recordings, and with such free-association, his next move is anybody's guess.
Following a mini-mix of debut album 'Turkson Side', Okokon now follows the sampler with his new track Contelest (premiering below). With such an unorthodox method of construction, the near six minutes of sound is perhaps best viewed as a plaintive drone than a song. If there are any signifiers to identify, then a rhythm or melody is found in the repetitive, hollow percussion and the eerie keyboards that probably don't go past more three notes. Singular in its nature and its scope, Contelest is an immersive and peculiar suite of sample recording that remains equally mysterious on every listen.
Listen to Contelest below.
Okokon will release 'Turkson Side' on November 13th through Other People (pre-order).