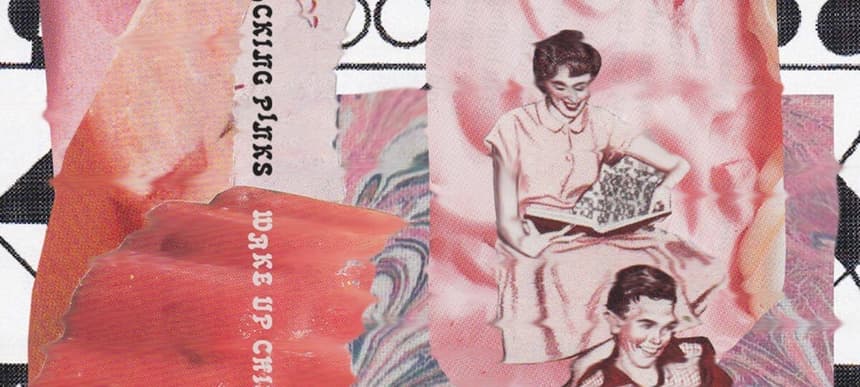 29.10.2015, Words by Natalie /
Premiere: Shocking Pinks - Lovehate (Abstract Mutation Remix)
Taken from his 2004 debut album 'Dance The Dance Electric', Lovehate by New Zealand musician Nick Harte bka Shocking Pinks is a masterwork of mid 2000s disco-punk. With club-ready rhythms, a hip-hugging bassline, fuzzed-out guitar and Nick's emotionally resonant vocal snarl all coalescing together through a lo-fi mix, it was part of what helped 'Dance The Dance Electric' fast earn global acclaim, leading to record deals with Flying Nun and DFA in the years that followed.
Right now, the Shocking Pinks are on a world tour, celebrating the vinyl re-release of 'Dance The Dance Electric' via A Low Hum, E/D/I/L/S, Spiral Jetta and Geertruida. Alongside this tour and reissue, Crash Symbols and A Low Hum are releasing 'Wake Up Children', a collection of electronic remixes of songs off 'Dance The Dance Electric' as re-imagined by New Zealand and Australian electronica producers Borrowed CS, Totems, Cave Ciurcles, She's So Rad, Keepsakes, k2k, Career Girls, Abstract Mutation, Leo G. Clark, Death & The Maiden and Shanalog.
Today we present for you Melbourne based New Zealand fuzzy acid house/techno producer Abstract Mutation's remix of Lovehate by Shocking Pinks. The last time Dummy covered Abstract Mutation was when he released his 'Fake Keygen' album on 1080p Collection. With his remix, Abstract Mutation slices Lovehate into tiny slivers. Letting these fragments stutter on the intro, he gradually teases them out into time-stretched tones, while building a punchy mid-tempo beat collage in their midst.
'Wake Up Children' will be released October 29th through Crash Symbols and A Low Hum in limited edition cassette tape and digital download formats (buy / buy).