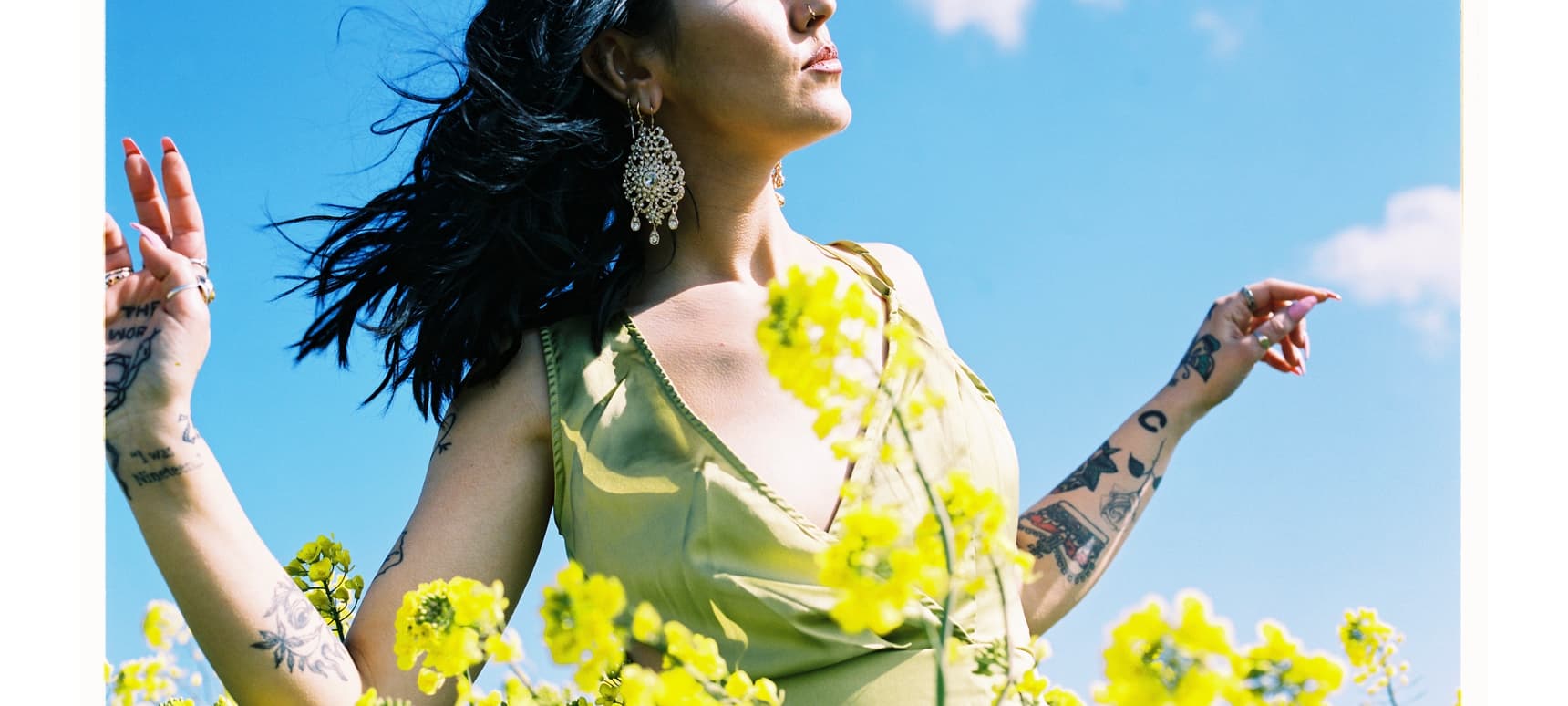 22.07.2019, Words by Felicity Martin
Premiere: Tallulah's double visual for 'Strangers' and 'Kept' imagines freedom from bad relationships
The rising Peckham soul queen shares two beautifully-shot videos...
Inspired by the powerful women she grew up listening to, rising singer, songwriter and label owner Tallulah continues to pave the way for soul-pop domination.
The Peckham newcomer made her debut with 'More Than Friends', dropping her 'Purple' EP back in May – naming the record after her experiences with colour synesthesia.
She's now sharing a beautifully-shot double visual for two of the EP's tracks – 'Strangers' and 'Kept', depicting three young women's feelings as they go through relationship struggles, imagining freedom.
"The visual for 'Kept' and 'Strangers' are split between two states of mind," Tallulah says. "They show myself and two other girls (my good friends Chantelle and Ava) in dream-like representations of freedom, being alone and being happy.
"The other half is real and raw and shows each of us being alone but dependant. I wanted the video to show that being lonely when you're with someone is always worse than being alone and free within that. It was great to have Ava and Chantelle with me, and amazing working with another close friend of mine Helene who shot and co-directed the video with me."
Watch it below.