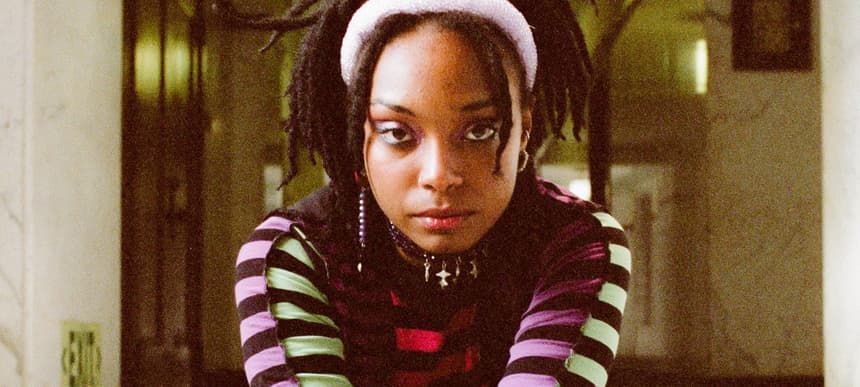 31.05.2022, Words by Billy Ward
RYL0 expands her hyperpop universe with 'I'm The Worst!!' EP
The new release is the companion project and evil twin of last year's 'I'm the Best!!' project
Continuing to build upon the momentum she has amassed throughout 2022 so far, hyperpop queen RYL0 is delivering on her promise of having one of her biggest years to date.
The rising songstress arrives with her brand new 'I'm the Worst!!' EP, a companion project to her previous mixtape that rounds out the story of the singer-songwriter's early career and expands on her artistic persona.
If 'I'm the Best!!' was defined by confident self-affirmations and braggadocio, RYL0's latest offering is a full-on sonic temper tantrum from someone whose world is crumbling around them. Featuring previously released singles 'On the Run' and 'Broke Nobody', as well as the mixtape's title-track, the 7-track EP comes with a bevvy of new music for fans to get their teeth stuck into.
As one of the few black women in hyperpop, RYL0 isn't just creating forward-thinking pop music but is pioneering what kind of artist can be the face of this space, bringing listeners into her interior world through the art of songwriting. Embodying two sides of the same coin, both EPs form a chaotic whole as the up-and-coming talent paves new ground both sonically and conceptually.
Stream the 'I'm The Worst' EP below or listen with your preferred player here.
RYL0's 'I'm the Worst!!' EP is out now on Loveshock via DMY.
Submit music for release via DMY Artists.
Read next: 100 gecs fuse hyperpop and grunge on chaotic new single 'Doritos & Fritos'