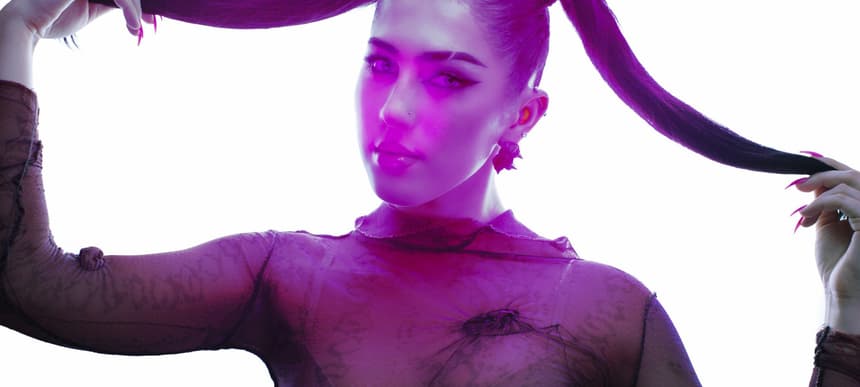 23.07.2021, Words by Maisie Goulsbra
Hyperpop princess Roma Radz drops new single 'Token'
The track was written while experiencing personality disorder traits in full force...
New Roma Radz release 'Token' has all the grandeur of what you'd expect from a hyperpop princess, evoking extremely strong emotions by pitched-up girly vocals, 4×4 drums and hyperactive synths that are the auditory equivalent of strobe lights.
The single follows Roma Radz' collaborative project and hyperpop cypher track 'lost n found' that featured six other artists who are part of the UK hyperpop scene, including Sleepa, Voidie, phonewifey, AVA AKIRA, hidingthehurt and Sickface.
The Suffolk-born singer, who now lives in London and has supported Hannah Diamond and Carly Rae Jepson on tour, says the track is about the attachment you have to someone who is no longer in your life.
The artist speaks openly about mental health and explains that the track was written as she was changing her medication, so at the time some personality disorder traits were experienced in full force. However, she hopes that her fans will be able to connect to these feelings, and not feel alone in their experiences.
'Token' is the first listen from Roma Radz' forthcoming debut EP and she says it "fits in with my newer work on the EP as I discuss my emotions more and I feel like you can get to know me better."
Vocal production on the track is by phonewifey, while Canadian producer xomargoxo made the beat with an exaggerated kitschy brilliance that's hard not to love.
Stream 'Token' below or listen on your preferred streaming service here.
'Token' by Roma Radz is out now via DMY Artists.
To hear more hyperpop, follow 'UK hyperpop' on Dummy's Spotify.