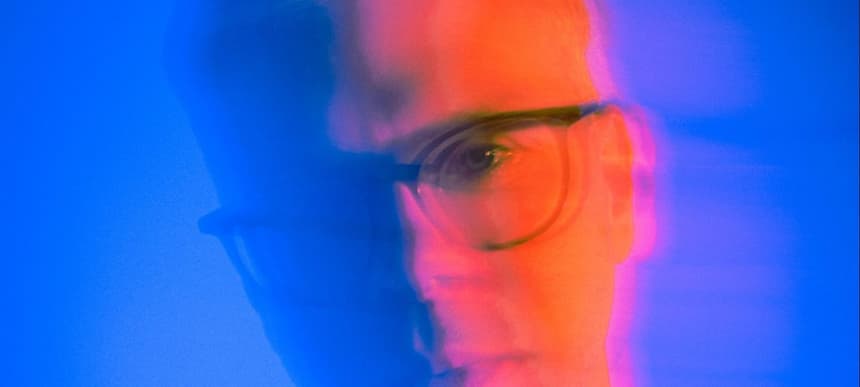 19.10.2022, Words by Billy Ward
Sound of Fractures taps up Scott Quinn on melodic new single 'No One Knows Me Like You'
"We are both really excited to share this song with the world..."
Following the release of his 'Perfect Night' single and the effervescent 4-track EP 'IRL', Sound of Fractures is back with a brand new offering 'No One Knows Me Like You'.
The London-based electronic producer has been in fine form so far this year, building out his fan base in the web3 community while continuing to roll-out his electronic gems on the more traditional web2 streaming platforms.
Following the new song's drop on Sound.xyz, which sold out in 10 minutes raising the equivalent income from 500k streams, 'No One Knows Me Like You' gets its official release today. The single enlists the vocals of London-based singer-songwriter Scott Quinn who drops his emotionally-charged melodies atop Sound of Fracture's ambient, future-facing production.
Talking about the making of 'No One Knows Me Like You', Sound of Fractures explains: "Scott was the first artist I ever produced a song for under the name Sound of Fractures, so 'No One Knows Me Like You' is the perfect song for my first release with vocal collaboration. We have made some really amazing music together that has never seen the light of day which is one of the challenges of being an artist we both struggle with: what happens to all the emotions that we lay bare in the studio on a day to day? So we are both really excited to share this song with the world."
Giving his input on the new track, Scott Quinn adds: "Love is a mirror, whether platonic or romantic. It's this aspect of intimacy that a lot of us find so daunting; the idea that someone could ever accept us for who we REALLY are. Warts and all. This song explores that journey of doubt, vulnerability and ultimately the quest for acceptance…not from our partners but from ourselves."
The build up to 'No One Knows Me Like You' featured an NFT collaboration with fans where they got to be a part of an upcoming free mint on premier music NFT platform @soundxyz_ . Jamie expands on the project: "Fans can be a part of this moment with us, and submit an image to be part the artwork for the music NFT. It's the easiest way for me and Scott to bring our worlds together in an experiment that uses the new mediums that have helped me regain control of my artistic output.
"In the simplest terms it's a giant selfie that everyone can be a part of, and it will form the artwork for an exclusive acoustic version of the song that you can collect for free on Sound.xyz… and you will have contributed to it! This felt like the perfect way to share how new technology can re-imagine the relationship we have with our audience."
All of Jamie's NFT collectors receive access to a gated behind-the-scenes chat group and Discord channel where he reveals exclusive Sound of Fractures content like demos, works in progress, early edits of videos, previews of collaborations and more.
Stream 'No One Knows Me Like You' below or listen with your preferred player here.
'No One Knows Me Like You' by Sound of Fractures is out now via DMY.
Submit music for release via DMY Artists.
Read next: Elohim is sharing the stems for her 'BRAINDEAD' EP as part of StemsDAO's latest game