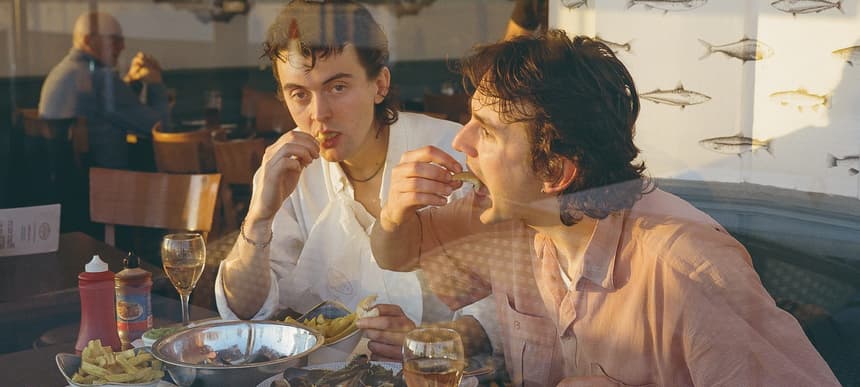 18.05.2022, Words by Billy Ward
Speedboat's new single 'Theodora' is about "getting a striptease from the Statue of Liberty"
It's the latest offering from the duo's forthcoming 'Better Men' EP
Speedboat are back with a music video for their brand new single 'Theodora'.
Back in March, the Brighton-based sibling duo shared the first glimpse of their forthcoming 'Better Men' EP with 'Sadie Grey'.
In line with much of their recent output, the pair's latest offering is a soft and slow dance. Reminiscent of late 70's disco, the track is held together by classic instrumentation, tight grooves and tasteful embellishments.
"Think it was the 3rd lockdown. I remember being pretty fed up, working lots and not much else, listening to the news as they eased restrictions, feeling frustrated that nothing was really changing," says the band, "It was like being tied to the bedposts while the press teased us with their feather tickler of freedom.
"Im not really into writing songs with overt social/political commentary, but I thought if I could satirise what I wanted to say I could take the song off on tangent that was less obvious and a little more fun than just saying 'Fuck Covid, fuck the Torys'. So I wrote about getting a striptease from the Statue of Liberty."
Watch the music video for 'Theodora' below or stream the single here.
'Theodora' by Speedboat is out now on Moshi Moshi Records via DMY.
Submit music for release via DMY Artists.