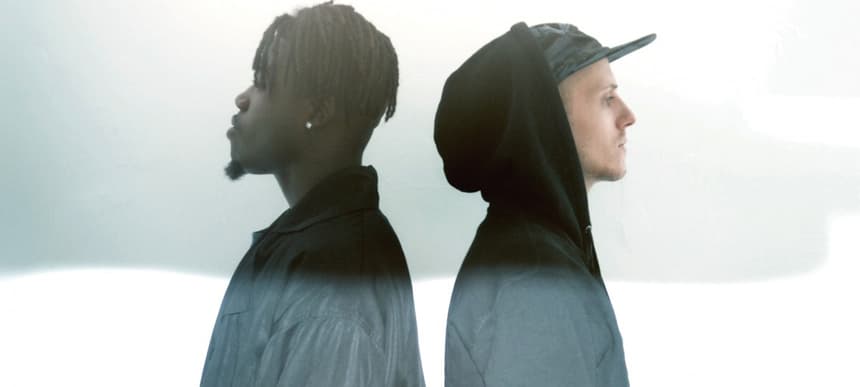 09.03.2016, Words by dummymag
Stream: Celestial Trax - 'New Flesh' EP
'New Flesh' is a collaborative EP from NYC based producer Celestial Trax and House of LaBeija's MC Roosevelt.
Painting a picture of life as a black youth in the turbulent social climate of North America, Roosevelt's unfaltering vocals on 'New Flesh' are a testament of strength. Never stalled by the social injustice he is threatened with, the lyricist's pairing with Purple Tape Pedigree and Rinse backed producer Celestial Trax works wonders. Riding the producer's energetic yet atmospheric foundations, the result is an all-round empowering listen that calls out police brutality and their "black on black" crime propaganda, whilst maintaining positivity by paying homage to the ballroom community and new beginnings.
Roosevelt adds the following:
"This EP is about two different worlds coming together to create a new world, much like how new flesh is created in nature. Celestial's world is displayed through the music which serves as the atmosphere, and mine is the lyrics. New flesh felt right because it was like we were creating something that had a life of its own that needed to be made even if us, the creators, hadn't really planned on it. Flesh conjures primal, hard, rough images, and New makes me hopeful. As a member of House of LaBeija, I'm paying homage to the ballroom community in I Can Do That Too and 161 – the former referencing Jack Mizrahi, who originated the chant of I Can Do That Too. Elsewhere, I'm painting a picture of everyday life as a black youth and the everyday violence I potentially face everyday leaving my house via the police state, shootings, the myth of "black on black" crime and discrimination. This EP has its dark moments which are grounded in reality, but the "new" hopeful part shines through regardless. It's a testament of strength."
Listen to 'New Flesh' in its entirety below, and keep your ear to the ground for some further Celestial Trax news coming soon on Dummy.
Celestial Trax & Roosevelt's 'New Flesh' is out now and is available as a free download. The pair play live for HYBRD02 at Tran Pecos, NYC on March 12th (info) and as part of SXSW's On The Sly Official showcase at Valhalla,TX on March 19th (info).