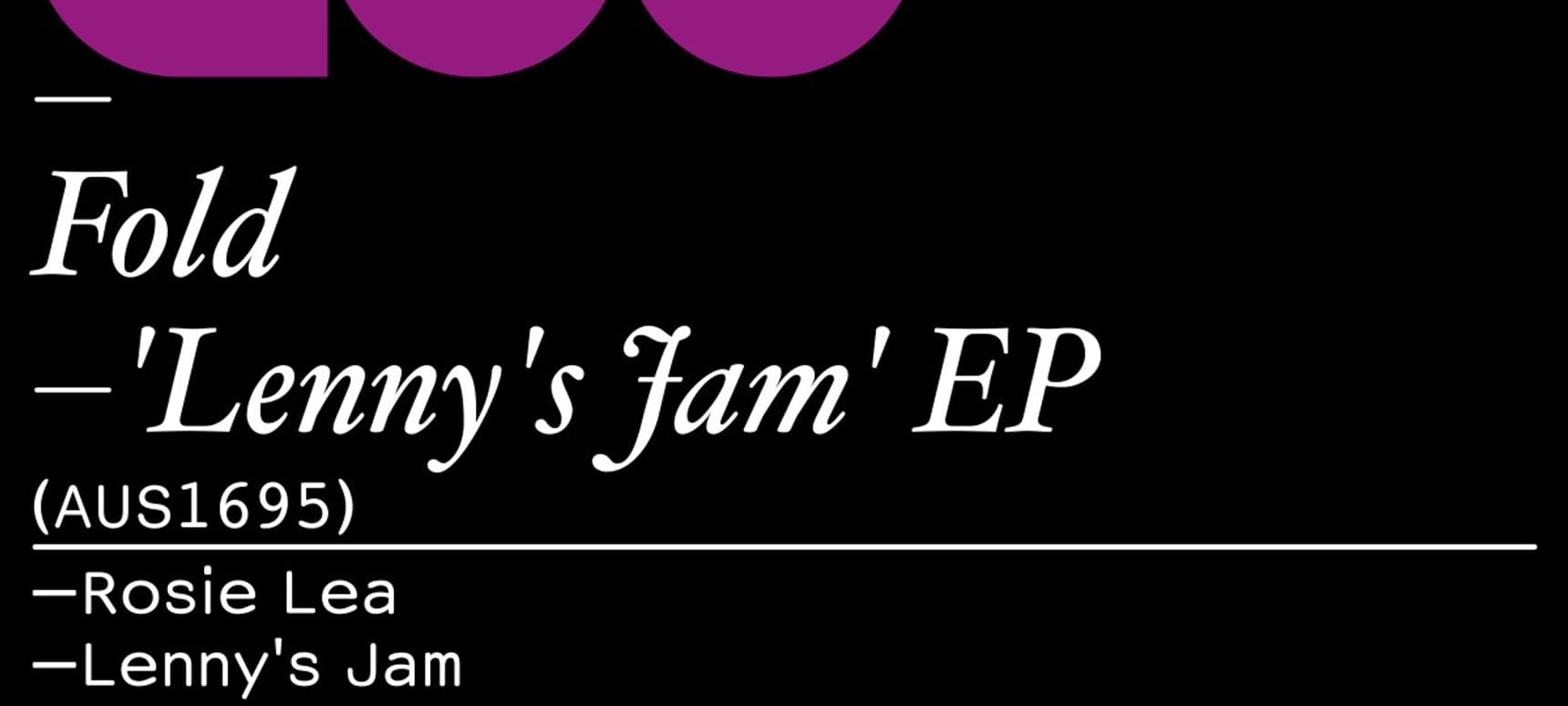 22.02.2016, Words by dummymag
Stream: Fold - 'Lenny's Jam' EP
Fold aka Rob Glassett is one half of house duo Homepark, who started rolling solo on production via his 'Deployming' EP on Tighten Up Records back in 2011. Since then, he's alternated between George FitzGerald's MakeMakeMusic imprint and Electric Minds before debuting on Will Saul's celebrated imprint Aus Music late last year with his 'Netflix & Chill' EP.
Returning to the label this February, his newest three-track offering 'Lenny's Jam' is diamond of an EP. The first track Rosie Lea rolls out a buoyant bassline alongside a sample from Sharon Redd's Never Give You Up, before slipping away into the title-track Lenny's Jam. Basking in middle child syndrome, it refuses to be like the rest of the EP and takes us deep down into the depths of late night relentless techno. Finishing off proceedings is Tracksuits And Tennis Shoes, which brings back the funk with a choppy sample circling through Fold's bonafide 'no nonsense' party jam. Never a dull moment.
Give yourself a musical ray of sunshine this Monday afternoon and listen to 'Lenny's Jam' EP in its entirety below.
'Lenny's Jam' is set for release February 26th on Aus Music (pre-order).