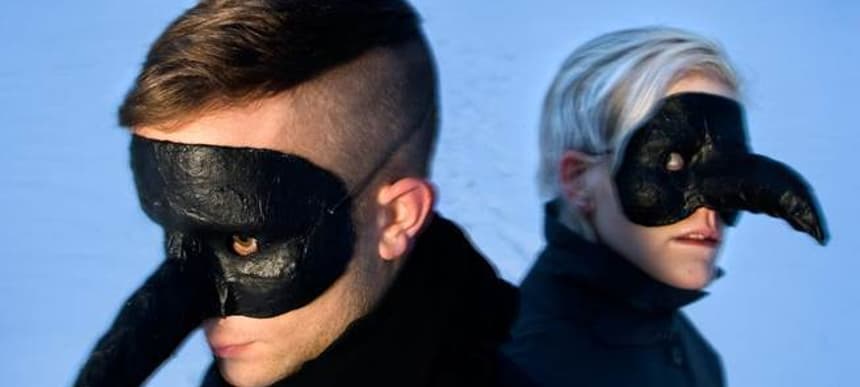 04.11.2021, Words by Maisie Goulsbra
Swindle's epic 20 minute album film for 'THE NEW WORLD'
"Music is alchemy and Swindle is a wizard."
Swindle's most recent album 'THE NEW WORLD' has been realised in visual format via an epic 20 minute album film, with featuring artists making appearances in 20s attire. The unmatchable cohort of artists across the album's nine tracks are made up of Ghetts, Kojey Radical, Joy Crookes, Greentea Peng, Loyle Carner, Joel Culpepper, Akala, Knucks, Poppy Ajudha, Maverick Sabre, JNR WILLIAMS and Daley.
Wholly written, conceptualised and recorded in two weeks last summer at The Real World Studios; the album touches on topics of love, grief, fatherhood, life, race in Britain, aspirations for their future selves and other personified ruminations experienced during Lockdown #1. The album's unmatched groove-laden slickness pulls together soulful supporting vocal arrangements, cinematic orchestral sections and sub-bass wholesomeness.
Reggae-leaning lead track 'WHAT MORE', features Greentea Peng who says "I love being able to transmute a lower frequency into a higher one. Music is alchemy and Swindle is a wizard." Epic horn stabs make way for an absolutely momentous combination of vocals from Knucks, Ghetts, Akala and Kojey Radical on 'BLOW YA TRUMPET' and funk meets R&B on 'DARKEST HOUR' featuring Poppy Ajudha and Daley.
Swindle has a knack for encapsulating an artist's signature sound without losing his own percussive contagiousness in the process. On the community aspect of his work he says, "I had to ask myself whether it's survivor's guilt, but I feel like without uplifting everyone where would I be? I always tell people to do things like this for other people."
'THE NEW WORLD' was created in the aftermath of the murder of George Floyd and the rise of the Black Lives Matter movement. Swindle says, "I sent a text to my favourite artists, collaborators and friends saying 'let's have a musical retreat, reconnect and figure out how we are going to enter the new world'.
"When I got back and listened to the music that we made, I decided to put it together as a body of work. We were going through isolation, difficult conversations around race and racism and it was made with a real pure intention. A soundtrack to our healing. It's a very unique album to me, an album that happened to us. I hope you enjoy it."
Watch the film for 'THE NEW WORLD' below or stream here.
For more of the absolute best new music go to Dummy's Spotify and follow Next Hype: The Best New Music.