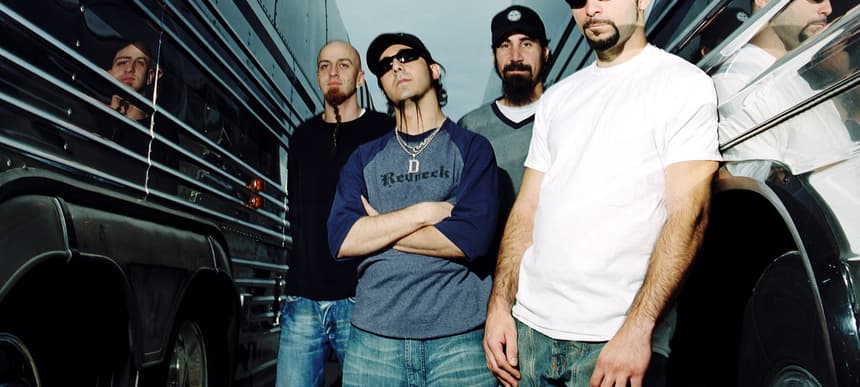 06.11.2020, Words by Felicity Martin
System of a Down release first new music in 15 years: 'Protect The Land' and 'Genocidal Humanoidz'
The tracks were recorded to draw attention to the current conflict in Armenia
System of a Down have released two new songs, 'Protect the Land' and 'Genocidal Humanoidz', to draw attention to the current crisis in Armenia.
The pair of songs are the first music from the nu metal band in 15 years and "both speak of a dire and serious war being perpetrated upon our cultural homelands of Artsakh and Armenia," the band say.
After watching a war break out in Nagorno-Karabakh, a mostly ethnic-Armenian region of Azerbaijan that Armenians call 'Artsakh' in September, the musicians – all of Armenian descent – decided to record the two tracks.
The band are asking for donations via the Armenia Fund, and both songs are available to purchase via Bandcamp.
"The current corrupt regimes of Aliyev in Azerbaijan and Erdogan in Turkey not only want to claim Artsakh and Armenia as their own, but are committing genocidal acts with impunity on humanity and wildlife to achieve their mission," the band said in a statement. "They are banking on the world being too distracted to call out their atrocities. We're here to protect our land, to protect our culture, and to protect our nation."