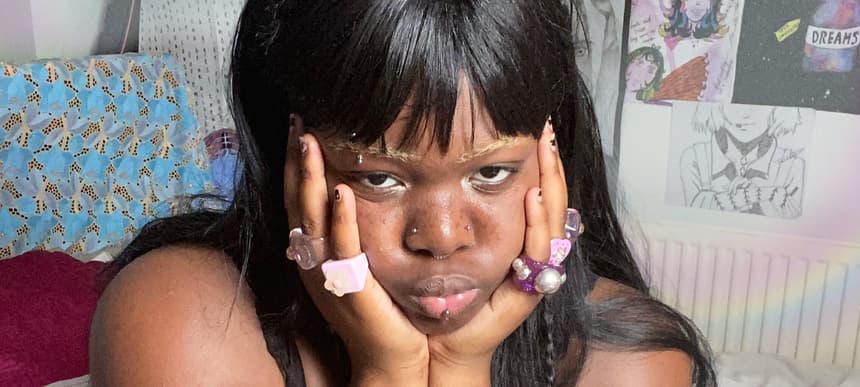 05.12.2022, Words by Billy Ward
tema_saki explores lonely love with UK garage-leaning single 'Sleepless'
A new sound to close out a pace-setting year...
Following the release of 'I'm Fine', 'Apologising' and 'Sounds Like You Care?' earlier this year, rising talent tema_saki is rounding off 2022 in style with her brand new single 'Sleepless'.
Flawlessly driven by garage-infused drums, this new release unveils another facet of the talented Reading-based vocalist's sound, turning towards the dance floor with some infectious party-ready production.
"Sleepless' is about that feeling you get when you can't stop thinking about someone," says tema. "It's about this person consuming all your thoughts even if you don't consume theirs. You wake up to the thought of them, you sleep to the thought of them. 
"Even though you mean nothing to them, they find entertainment in making you think they care and that is what stops you from moving on. It hurts but you still love them, you still chase them. It is a one sided love, a love lonely and destined for pain." 
Stream 'Sleepless' below or listen with your preferred player here.