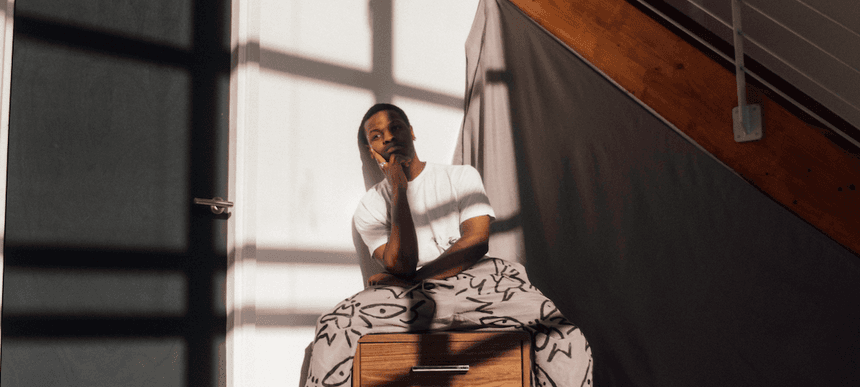 30.04.2020, Words by Felicity Martin
Theodor Black returns with introspective burner 'Had Enough'
It's out now via our DMY Recordings label...
Drawing comparisons with King Krule and Keyah/Blu, Dalston's Theodor Black is a rising alt-rap artist whose late-night, smoky sounds caught our ear. Championed by The Line of Best Fit, 'Had Enough' is out now via our DMY Recordings label, following split single 'Slow Burns/Anxiety' which we released in December last year.
The single finds Theodor musing on life in all of its complexities, over woozy keys and lo-fi samples courtesy of London producer Dwyer. "'Had Enough' is about moving on and allowing your favourite moments to become memories," Theodor Black says of the track.
"Everything has to come to an end, or else those special moments become less precious. I definitely have a lot of fears about the future and I tend to find myself stuck in the past sometimes, but you can't spend all your time standing around and worrying about things you can't control."
Theodor also fronted the latest in the Disclosed Doors session series – watch it here – and stream the track on Spotify and Apple Music below.
Theodor Black's 'Had Enough' is out now via DMY Recordings – stream it here.