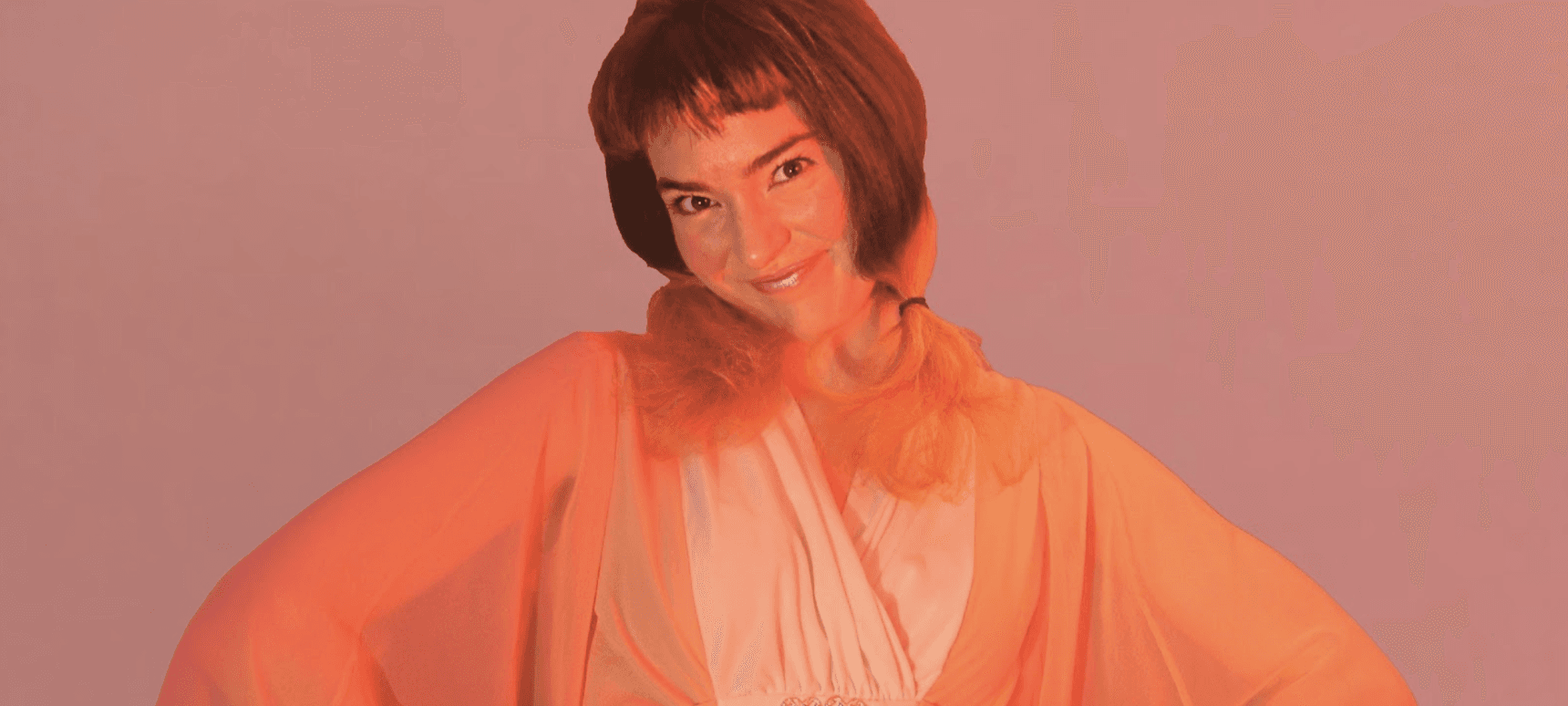 31.05.2021, Words by Billy Ward
Vanity Fairy paints a dreamy disco world with 80s-inspired EP 'Love From Above'
We've been working on the new project via our DMY Artists...
After releasing 'He Can Be Your Lady' and 'Angel', songwriter and vocalist Daisy Capri aka Vanity Fairy shares her sparkling new EP 'Love From Above'.
We've been working with Daisy, who has drawn comparisons with Kate Bush and Bat For Lashes, via our DMY Artists.
Showcasing her retro 80s-inspired sound, the new project is a melting pot of pulsating rhythms, probing synths and sugar-sweet strings. 
"My musical tastes skew very much in favour of the 70s and 80s because I love the aesthetic of those eras" she says. "The colours, the music, the clothes. In many ways I wish I'd lived through those years. I feel like I would have fitted in better then; I enjoy imagining an alternate life where I live in those decades."
Stream 'Love From Above' below or listen via your preferred player here.