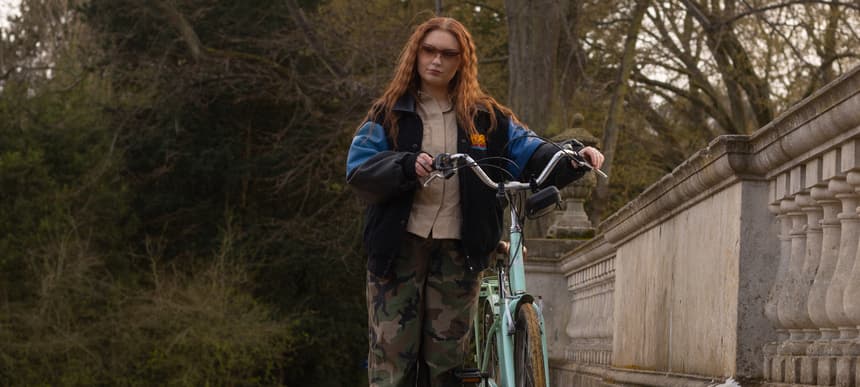 04.05.2023, Words by Billy Ward
vi0let confronts solitude on soul-bearing new single 'Lonely'
"It's an honest and raw admission to staying in the same place out of fear of change..."
vi0let's new single 'Lonely' recounts the Brighton-hailing singer-songwriter's experience upping sticks from her seaside hometown to move to London. 
Continuing to hone her upbeat fusions of pop and R&B, the German-Irish artist faces her deepest emotions and bares her soul for all to see on 'Lonely'. Drawing listeners in with her alluring vocals which flow atop of the James Berkeley-produced track, vi0let sings about loneliness and heartbreak with an undercurrent of hope for the future.  

"I wrote Lonely during a time where I was going through a lot of change," says vi0let. "I got out of a long-term relationship and was planning my move to London. I was really scared of my future, scared I would feel lost and lonely at the start and having to land on my feet again. It made me just want to resort back to all the comforting things I still had in my life. One of them was going back home a lot. It was a nice escape from adult life, even if I would only go back for a few days. Lonely describes the desperation of seeking comfort when things feel like they're falling apart."
She adds: "It's an honest and raw admission to staying in the same place out of fear of change. The chorus really embodies that mentality. Being in your 20's is great and I'm aware of how much I need to enjoy these times but I also feel like my time is running out sometimes, like in the second verse of Lonely I describe the fears of not being where I want to be in my career and the pressures I feel as a woman in music to reach certain milestones at a young age. This song really encompasses the coming of age anxieties of a 20-something year old!"
vi0let expands on her move to London in a recent interview she did with DMY around her previous single 'Dreams'. Read it HERE. 
Watch the music video for 'Lonely' below or stream the single with your preferred player here.