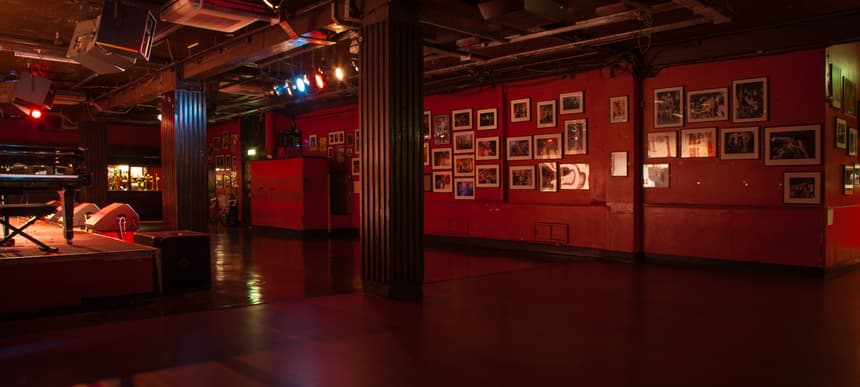 18.12.2020, Words by Felicity Martin
London's 100 Club is piloting a new Covid-secure ventilation system
The initiative could lead the way in making clubs and music venues Covid-secure in the future
The 100 Club in London is set to pilot a new ventilation system designed to combat airborne coronavirus pathogens.
According to an announcement on their Instagram, the longstanding venue will trial the method next month, a venture that could lead the way in making clubs and music venues more Covid-safe.
Developed by a British team of engineers, scientists, medical experts and entrepreneurs, the Pathogen Reduction System (PRS) has been designed to fit into a building's existing ventilation system. It works to scrub indoor air clean "by using high intensity UVC light to safely inactivate 99.99% of dangerous airborne pathogens such as COVID-19, MRSA, measles, TB and the common flu virus".
The 350-capacity venue was once again forced to close its doors after London was placed into Tier 3 earlier this month.
The announcement reads: "Despite having to shut for the foreseeable as London is now placed in Tier 3, we're pleased to announce that we'll be trialling the Pathogen Reduction System (PRS) next month in addition to a new "Test Clean Prevent" (TCP) system along with @musicvenuetrust.
"This new system will fit into our current ventilation system, and was developed by scientists to clean the air in the venue by using high intensity UVC light, safely inactivating 99.99% of all airborne pathogens, including COVID-19, flu, MRSA etc. This trial will hopefully prove that the integration of this system into a buildings air conditioning creates a COVID secure environment, and will lead to the reopening of the UK's Grassroots Music Venues (GMV's) to pre-pandemic numbers, as well as the entire hospitality sector. It will also future proof this sector, we believe, against further pandemics in the future."
Speaking to the NME, 100 Club owner Jeff Horton said: "This is an opportunity to be leading the way in getting grassroots music venues and the entire hospitality industry open again after the dire consequences of COVID-19."
Barcelona festival Primavera Sound recently hailed a successful trial of hosting a live music event without social distancing measures in place using rapid testing.