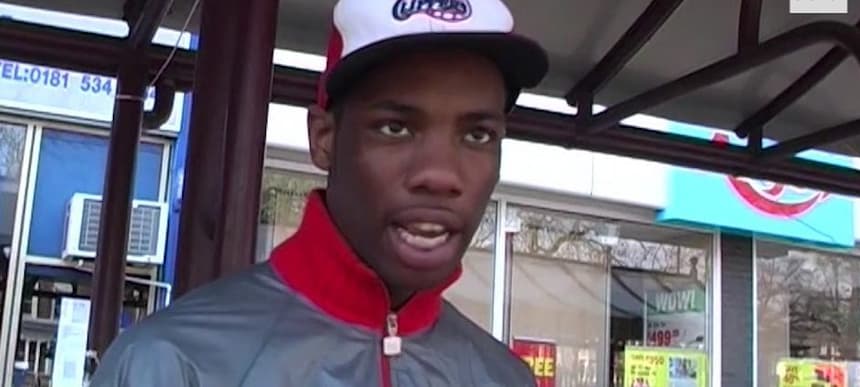 20.05.2020, Words by Felicity Martin
A new interview with Crazy Titch has emerged
The imprisoned grime MC talks about jail and 6ix9ine, and offered advice to young musicians
LSL TV has secured an interview with imprisoned East London grime MC Crazy Titch.
The Newham MC, real name Carl Dobson, was charged with the murder of Richard Holmes in Chingford in 2006.
"Jail is a wasteman ting," he is heard to say in the interview. "This is a wasteman's life … There's no silver lining. The road stuff's all easy… when you have to come here, it's not easy."
He also offered advice to young people who wanted to make music and be involved in criminal activity at the same time, saying "it's a pointless activity. It's like being a millionaire from legal money then saying you want to sell drugs … you can sell music, stream it, anything.  You can make good money, move-your-mum-out-the-hood money."
Titch also answered a question about 6ix9ine, criticising him for testifying against fellow gang members. "You're a snitch, that's you … don't try and claim anything other than that. And your bredrins that are around you that know you went to court, they're worse than you. There's one thing that's worse than a snitch, it's a man that's not a snitch that rolls with a snitch … Let's nip that in the bud."
He encourages people to sign the petition 'Justice For Titch', which claims the artist did not receive a fair trial.
A new track of his, 'Voldemort', dropped earlier in the year from behind bars, with Titch riding a drill beat.
Listen to the interview in full below.