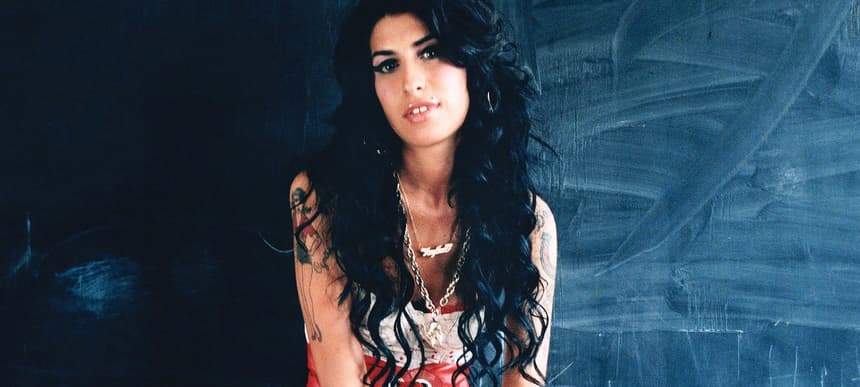 07.04.2021, Words by Felicity Martin
An AI has generated 'lost tracks' by 27 Club artists like Amy Winehouse and Kurt Cobain
Listen to four brand new tracks by musicians lost at a tragically young age
A project by mental health organisation Over The Bridge has had an AI generate new songs by artists who have passed away at the age of 27, including Jimi Hendrix, Jim Morrison, Kurt Cobain and Amy Winehouse.
Lost Tapes of the 27 Club got an artificial intelligence algorithm to listen to isolated hooks, rhythms, melodies, and lyrics by 27 Club musicians, learn them and generate all-new hooks and melodies. An audio engineer then took the AI-generated musical components and put them together.
The aim is to shine a light on the creative careers cut short by the tragic deaths of the artists, and to raise awareness of current mental health struggles within the industry.
"As long as there's been popular music, musicians and crews have struggled with mental health at a rate far exceeding the general adult population," Lost Tapes of the 27 Club's website reads. "And this issue hasn't just been ignored. It's been romanticised, by things like the 27 Club—a group of musicians whose lives were all lost at just 27 years old."
It continues: "To show the world what's been lost to this mental health crisis, we've used artificial intelligence to create the album the 27 Club never had the chance to. Through this album, we're encouraging more music industry insiders to get the mental health support they need, so they can continue making the music we all love for years to come. Because even AI will never replace the real thing."
Listen to the four AI-generated tracks below.
A recent book, Can Music Make You Sick?, explored why music-makers are three times more likely to experience mental health issues than the general public.
Find out more about music industry mental health organisation Over The Bridge here.
The Music Minds Matter freephone service can be accessed on 0808 802 8008 for advice, information and emotional support, or via musicmindsmatter.org.uk and helpmusicians.org.uk.
Music Support's helpline number is 0800 030 6789, or you can make contact on their website http://www.musicsupport.org/contact
Samaritans can be contacted on 116 123 (in the UK) or via email: jo@samaritans.org.