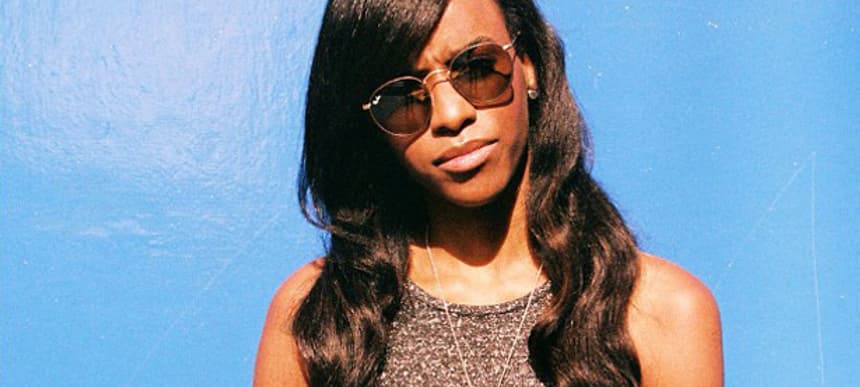 18.12.2013, Words by dummymag
Angel Haze leaks her debut album, release date brought forward
No-holds-barred rapper drops her debut online, frustrated with her record label.
This was unexpected: Angel Haze's debut album, 'Dirty Gold', is available to stream right now – because she leaked it.
'Dirty Gold' was originally set for release through Island/Republic Records on March 3rd 2014, but the Detroit-born, New York-based rapper has dropped the whole thing on Soundcloud following frustration with the label.
Writing on Twitter, Haze said "It's so annoying that my label could tell me that if I fucking finished my album before the summer it would be out this year. I have gone to bat for this music. I have gone to bat for myself. I have literally sat fucking sleepless and starved crying over this shit. I turned down so much shit to be sure that I could finish this album because actually wanting something to me means doing all you can to be sure that it's attainable."
"I did not promise an album and not deliver, unlike every fucking one else," she continued, "I sat my ass down and came up with this music WHEN I HAD NOTHING… These are my dreams. The only thing I have in my life. Imagine having the only reason you're alive being the very thing straining your existence. Ughhhh. So sorry to Island/Republic Records, but fuck you. I got here doing this for my fans and if you guys don't feel the same, it won't stop me. Idc what happens after this. They will get the music they were promised. And you guys JUST MAY LEARN TO KEEP YOUR FUCKING WORD."
When Dummy's Steph Kretowicz spoke to Angel Haze back in May, the album was said to be "pretty much done" a full two weeks before deadline, so from an outsider's perspective, it would seem that the label has been sitting on this one for a while.
Stream the album below (although don't be surprised if it gets taken offline soon).
Update 1: Yep, it's been taken down. That was fast.
Update 2: Island/Republic have now confirmed that 'Dirty Gold' will be available digitally on the 30th December 2013.
Island/Republic Records will (possibly) release 'Dirty Gold' on March 3rd 2014.