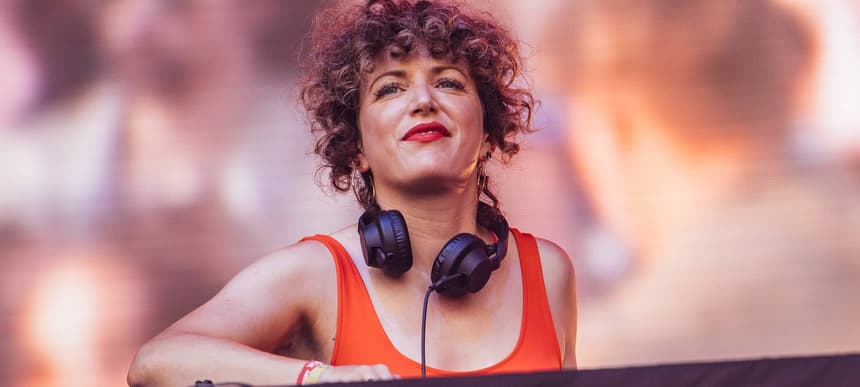 15.09.2023, Words by Billy Ward
Annie Mac warns MPs about "tidal wave" of sexual abuse cases in the music industry
The radio DJ named the music business as "a boys' club" which is "rigged against women"
Annie Mac has spoken with MPs about sexual abuse cases in the music industry, warning that an "unbelievable" number of stories are yet to emerge.
The former BBC Radio 1 DJ spoke to a House of Commons committee claiming that the music industry has a "tidal wave" of sexual abuse cases.
The committee is currently conducting an inquiry into misogyny in the industry with the DJ providing evidence to the case. Mac, who bid farewell to the BBC after 17 years in July 2021, told of her experience in the industry, beginning with a disclaimer.
"I got into the music industry as a DJ for the BBC which afforded me a shield of protection because that role comes with an element of power to it, you're able to make and break bands," she said.
"And I think that, coupled with having a very tight and protective female management team for most of my career, has really meant that I haven't gone through anything traumatic with regards to misogyny," the 45-year-old said.

Speaking to MPs, Mac named the music business as "a boys' club" which is "kind of rigged against women" according to NME.
In her evidence, Mac said she has spoken with "a real range of" female agents, managers, producers, photographers, artists and fellow DJs on the subject.
"There are common threads that run through everything I've heard," she said. "That is that women, especially young women in the music industry, are consistently underestimated and undermined, and freelance women are consistently put in situations where they are unsafe."
Mac said: "I think there needs to be some sort of a shift in women feeling like they are able to speak out without their careers being compromised.
"I feel like there is a lot of revelations that have not been exposed, it is infuriating the amount of women who have stories of sexual assault who have buried them and carried them.

"If one person were to speak that had enough of a profile where it got media attention, I think there could be a kind of a tidal wave, definitely."
She later added that she felt a lot of the time women had become "trapped" in various scenarios within the industry.
"So many of the stories that I've heard have been men who are unable to maintain a professional relationship … and then the woman suffers because she either loses her job for rebuffing the man or loses her job for being unprofessional doing anything with the man," she said.
Mac appeared at the select committee on Tuesday alongside singer Rebecca Ferguson, 37, who found fame on The X Factor in 2010. 
Read next: Amy Winehouse's band reunite with Camden concert to celebrate singer's 40th birthday