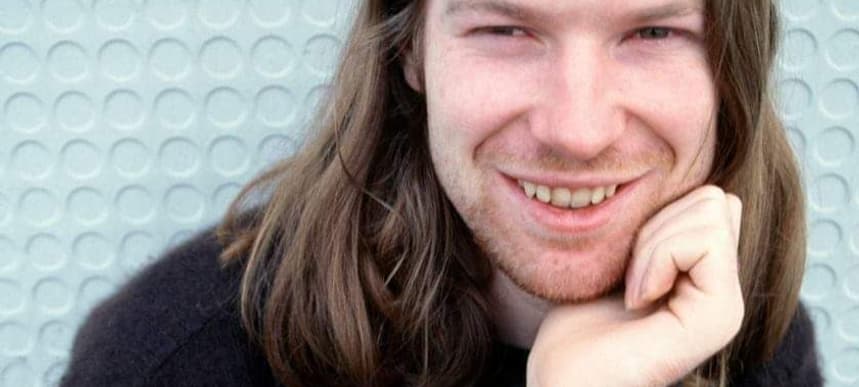 26.09.2022, Words by Billy Ward
Aphex Twin's free new sound design software 'Samplebrain' has been 20 years in the making
"The time has now come to let you lot have a fiddle with it..."
Aphex Twin has designed and released a new "sample-mashing" app called Samplebrain.
The open-source sound design software chops samples up into a 'brain' of interconnected smaller sections called 'blocks' which are connected by similarity into a network. Samplebrain processes a target sample, chopping it up into blocks in the same way, and tries to match each block with one in its 'brain' to play in realtime, allowing users to interpret one sound with a different one.
A new post on Aphex Twin's Lanner Chronicle blog explains how the software has been in the works for two decades and was originally inspired by Shazam. Created alongside engineer Dave Griffiths, the pair admit things became "slightly out of control" as they added more and more "tweakable parameters", with the user interface looking like something that was conceived in the early days of the internet.
"This idea came about a long time ago, not sure exactly when, 2002 ish but when mp3's started to become a thing, when for the first time there were a ton of them sitting on my hard drive and the brilliant Shazam had recently launched," writes James. "Started thinking hmm all this music sitting there, maybe it can be used for something else other than just playing or DJ'ing [hi Atomixmp3 & rudimentary max/msp patches].
"I had originally contacted the founders of Shazam to discuss further creative uses of their genius idea but they were busy making an automatic DJ program," he adds, "I still think Shazam could be re-purposed for something incredible but in the meantime we have Samplebrain.
"Since funding this project I seemed to have found very little time to explore it properly and the time has now come to let you lot have a fiddle with it too."
Read the blog post in full here and try Samplebrain for yourself here.
Dave Griffiths and @AphexTwin launch 'Samplebrain' – free sound design software, available now.

→ https://t.co/7QKKLKSFHv pic.twitter.com/biGP9sz5G4

— Warp Records (@WarpRecords) September 24, 2022
Read next: Elohim is sharing the stems for her 'BRAINDEAD' EP as part of StemsDAO's latest game