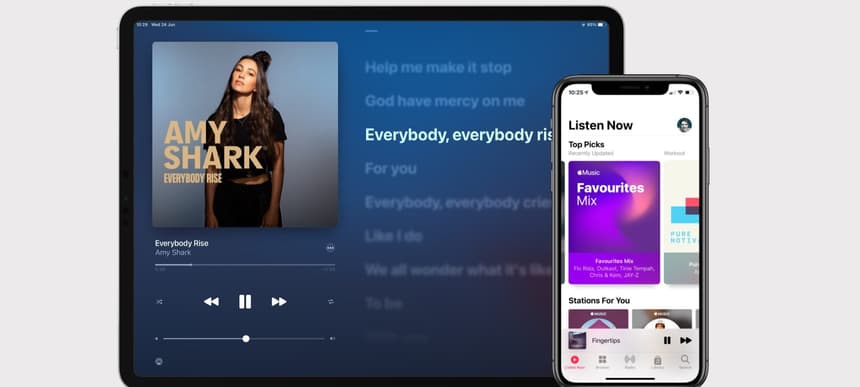 16.04.2021, Words by Felicity Martin
Apple Music reveals how much it pays artists per stream
The amount is roughly double what Spotify currently pays rights holders
According to a new report in the Wall Street Journal, Apple Music has told artists it pays $0.1 per stream.
The disclosure was made in a letter to artists delivered today via the service's artist dashboard and sent to labels and publishers.
The move is seemingly part of a growing effort by music streaming platforms to show that they are artist friendly, and follows an increase in demands for fairer pay for musicians.
$0.1 is roughly double what Spotify currently pays rights holders per stream, despite the service having a significantly larger user base.
"As the discussion about streaming royalties continues, we believe it is important to share our values," Apple said in the letter. "We believe in paying every creator the same rate, that a play has a value, and that creators should never have to pay for featuring [music in prime display space on its service]".