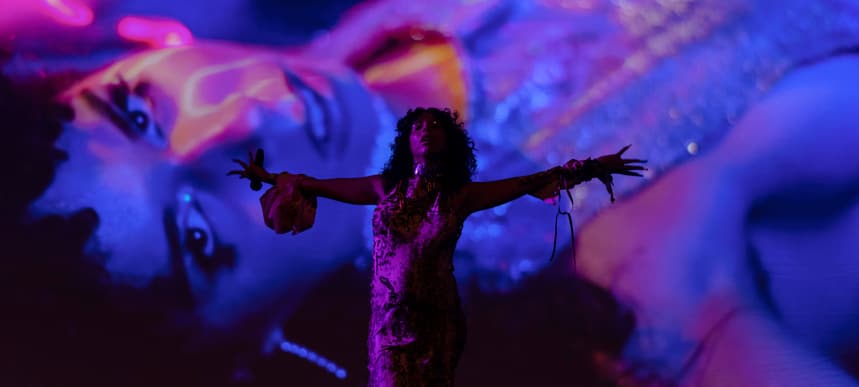 25.05.2023, Words by Billy Ward, Photos by Dominique Brewing
Berlin's Pop-Kultur festival reveals its boundary-pushing programme for 2023
One of Europe's quirkiest, best-loved festivals is back with a bang
Berlin's well-loved Pop-Kultur festival has announced the line-up for its return this summer.
The eclectic annual festival in central Berlin casts an admirably wide net in its search for groundbreaking talent. Taking place over the course of three weekday evenings (August 30 - September 1) across various nightclubs, cinemas, and conference rooms in the Kulturbrauerei arts complex, the festival turns the city into the new music capital of Europe with an impressive programme of talent from across the world. 
Some of the notable acts announced so far include: London rock band Sorry; Estonian-American producer and PC Music-affiliate umru; Hamburg's conscious rapper Ansu; Ukranian electro-pop-punk musician TUCHA, and British-German creative Anika, who will transform the Kesselhaus into a space for voices that would otherwise not be heard as part of her 'Lost Voices' commission. 
"This year, Pop-Kultur has been coming up with new, creative approaches that are both collective and playful, taking shape as concerts, commissioned works and talks as well as workshops and other forms," says Katja Lucker, festival director and managing director of Musicboard Berlin.
For the upcoming 2023 edition, Pop-Kultur has invited a number of musicians and cultural workers from Ukraine to the festival to present themselves and their creative work as well as to enable international dialogue in a sit-down talk. Offering some insight at the angle some of these discussions will take, festival curator Christian Morin poses the question: "What does it mean to create culture when faced with missile attacks and the everyday horrors of war?"
Pop-Kultur has curated a playlist featuring the work of artists that will be showcased at this year's event. Listen to it below: