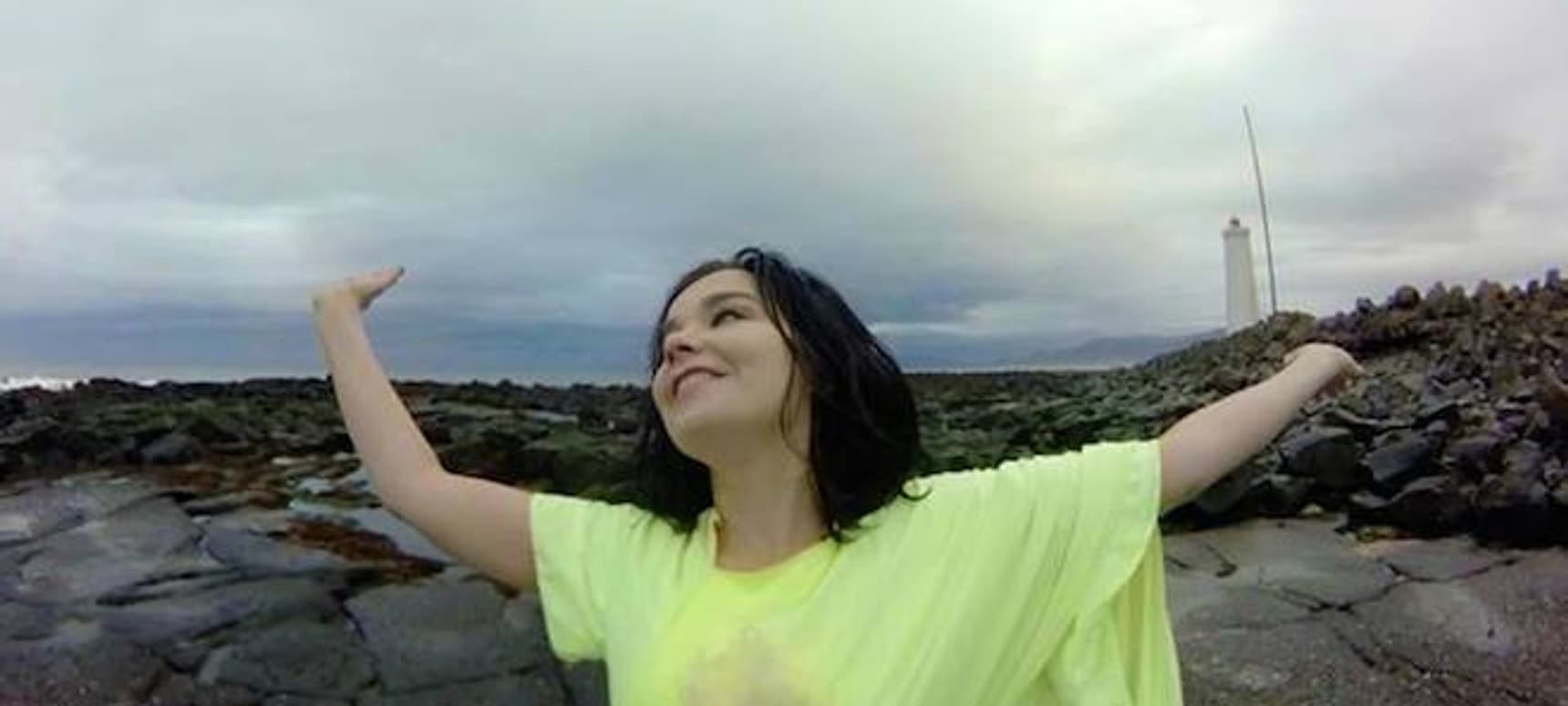 21.12.2015, Words by dummymag
Björk launches Stonemilker 360 virtual reality app
Björk has finally launched her much-promised Stonemilker 360 virtual reality app.
Back in March, Björk debuted the video for her 'Vulnicura' single at her retrospective exhibition 'Björk' at New York's Museum of Modern Art before a wider release arrived online in June. Now (December 21st) the full experience designed with Andrew Thomas Huang and Vrse.works has been made available as an app through iTunes. A press release states that the software was created with Third Space Agency and digital production specialists Rewind and 3Dception real-time binaural/3D audio engine specialist 2 Big Ears The. In a statement about the film Björk says:
"This came about as a spontaneous fruit of mine and Andrew Huang's collaboration. We found ourselves in Iceland one day with nothing to do and a 360 camera lying about. We discussed its potential for intimacy and Andrew then suggested we take it to the beach where the song was written. It immediately rang true for me as that location has a beautiful 360 panoramic view which matches the cyclical fugue-like movement in the song. If the song has a shape it is sort of like a circle that just goes on forever."
Andrew Thomas Huang adds:
"We captured Stonemilker in November on the westernmost tip of Reykjavik; an island called Grótta on the Seltjarnarnes peninsula, which is the very site near the lighthouse where she wrote the song and recorded much of 'Vulnicura'. After arriving in Iceland with a variety of camera gear and open minds, and after my in-depth conversations with Bjork at her home about the circular nature of the song, we spontaneously decided to shoot a performance of Stonemilker on the beach where it was written, using the 360 Vrse.works camera with the intent of capturing an intimate performance for virtual reality in the round.
Because of the all-seeing nature of this camera, my whole crew and I ducked behind boulders, leaving Bjork alone with the camera, not knowing what we would be ultimately capturing. All I remember is staring at the pearlescent purple seashells beneath my feet throughout the takes listening to her strings reverberating against the wet tidepool rocks, popping my head up occasionally to steal glances of Bjork in her duet with the camera."
Watch the video for Stonemilker above and purchase the app through iTunes here.
Björk's 'Vulnicura' is out now through One Little Indian Records (buy).