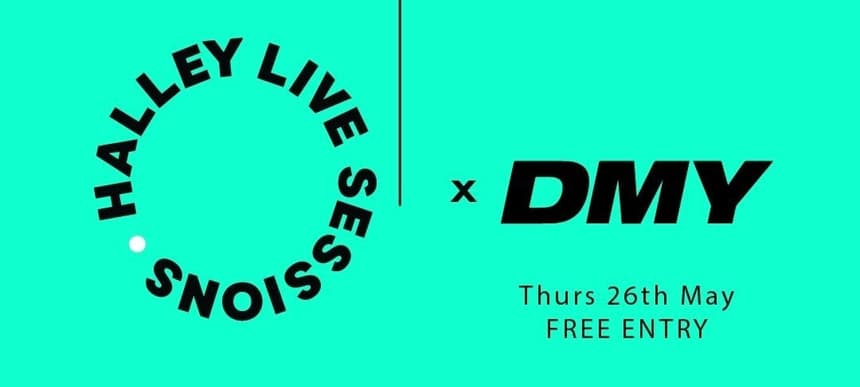 17.05.2022, Words by Billy Ward
Catch Mya K, Blu Ernest and more at our free DMY x Halley Live Sessions show
Mya K, Blu Ernest, Yaoundéboxingclub and Temptress are set to perform
After throwing a series of DMY Live events last summer, the DMY Artists roster is back in action again with a free show in collaboration with Halley Live Sessions.
Taking place on Thursday May 26 at the halley, the line up will see Mya K, Blu Ernest, Yaoundéboxingclub and Temptress take stage in the Haggerston-based office space – home to the DMY team – for a series of intimate performances.
The halley is the beating heart of London's creative community and supports a wide variety of people and companies working in and around the music industry. Last month, the halley hosted a night of sounds and performances curated by the Young Urban Art Foundation.
Kicking off at 6:30pm, once the office space has been transformed into a live gigging venue, the upcoming show is open to anyone over the age of 16 and will showcase fresh music from some of the finest talent signed to DMY.
Secure your free ticket here.
Submit music for release via DMY Artists.
Join the Do Music Yourself community on Discord. Follow Do Music Yourself on Twitter and Instagram.