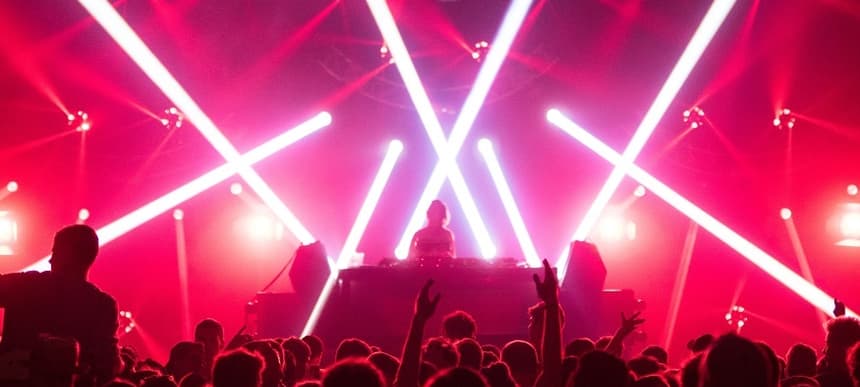 18.08.2020, Words by Billy Ward
A contact-tracing app developed by music tech employees has launched in Berlin nightclubs
Created by former and current employees of SoundCloud, Ableton and more, the app has privacy as its number one priority
A new contact-tracing app for night clubs has launched in Berlin, allowing people to return to venues while abiding by the government's new Covid-19 contact-sharing regulations.
Developed by a group of engineers, lawyers and designers from the music tech industry, including former and current employees of SoundCloud, Ableton, Beatport and more, the closecontact app allows venues to quickly and temporarily register party-goers visiting the site.
According to closecontact's website, the app "enables potential guests to create a pass, which consists of a QR code with their personal information. Guests can check into a club using this pass, at which point their personal details will be recorded in the club's check-in log."
The developer's aimed to address privacy concerns by creating a system where venues save the encrypted information for 30 days, after which it is automatically deleted. If information is requested by health authorities within those 30 days, the club can decrypt the contact information and send it, but only for specified dates and times
"Covid-19 has impacted individuals and communities all around the world and forced countless businesses to close their doors," closecontact said in a statement. "In Berlin, some sectors are re-opening, but our clubs remain largely shut.
"Berlin's nightlife has historical significance and continues to be an essential part of the city's culture. These spaces have long inspired people both here and abroad, and their failure to return would be a monumental loss culturally and economically. We want to help our favourite venues however we can."
Images recently emerged from an electronic music festival where thousands were in attendance in Wuhan, the epicentre of the coronavirus outbreak in China, last weekend.
Find out more information about the closecontact app here.
Read next: Berghain is opening to the public as an art gallery