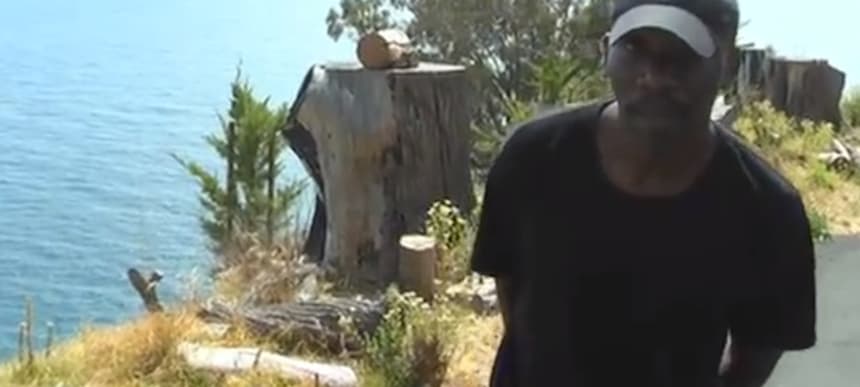 03.03.2014, Words by dummymag
Dean Blunt seems to have signed to Rough Trade for new record 'Black Metal'
More questions than answers raised by new track, Mersh.
Interesting news: Dean Blunt seems to have signed to legendary indie label Rough Trade for a new record, 'Black Metal'.
Formerly one half of Hype Williams with Inga Copeland, Dean Blunt has in the past either self-released his records or teamed up with experimental Hippos In Tanks for them, although he dropped a full-length for Hyperdub with Inga Copeland in 2012.
Blunt split from Hippos In Tanks at the beginning of the year, and an email from Hype Williams mastermind Denna Frances Glass sent today (at 3.30am, no less) appears to confirm his new signing to Rough Trade with a new track (and a delightfully epileptic video), Mersh, which is captioned "BLACK METAL" ROUGH TRADE, TBC 2014.
We can't be too specific as to what type of record 'Black Metal' will be, but given Blunt's prolific past, we'd hedge bets that it'll be another full-length album.
For more of a Hype Williams fix, Blunt's former partner-in-crime Inga Copeland last week announced a solo record under her new name copeland, 'Because I'm Worth It'.