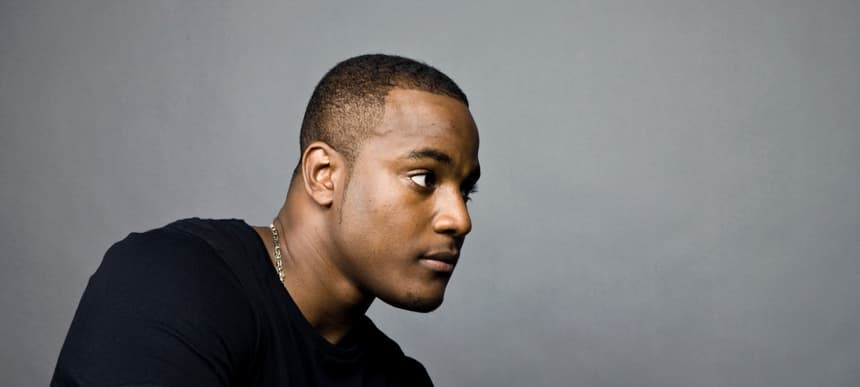 21.01.2014, Words by dummymag
DJ Q announces debut album, 'Ineffable'
Ace bassline DJ and producer streams a new song, Be Mine, from his debut pop record.
DJ Q has been releasing club singles on the bassline, grime, and garage spectrum for years now – not to mention an endless stream of bootlegs and re-edits – but he's never put out an album before.
All that is set to change soon, however, with the release of 'Ineffable' for Local Action Records. A succinct package at 11 tracks long, 'Ineffable' promises to be a pop record through-and-through (albeit, quoth the press release, "a pop record raised on MJ Cole, Todd Edwards, French touch and grime"), with guest vocalists and MCs aplenty scattered across the album.
The album's final song, Be Mine featuring Kai Ryder, is available to listen to now, and it's every bit the unashamedly pop as you'd expect, with Craig David-esque latin guitars, but the Todd Edwards-esque vocal chop job in the intro and the plunge into rough 'n' tough bass gives it the sort of rude edge that makes DJ Q's pop music so downright loveable.
The album also features a couple of other early singles, such as Trust Again, Through The Night, and Let The Music Play, as well as a few tidbits which can be heard in Local Action's 2014 preview mix.
Tracklist:
01. Get Over You
02. Two Faced
03. Let The Music Play (feat. Louise Williams)
04. Every Time (feat. Kassandra)
05. Through the Night (feat. Louise Williams)
06. Closer (feat. Kassandra)
07. Caught Up
08. Trust Again (feat. Louise Williams)
09. Lassie (feat. Discarda & Jayjayborn2sing)
10. Notice Me
11. Be Mine (feat. Kai Ryder)
Local Action will release 'Ineffable' on March 31st 2014.