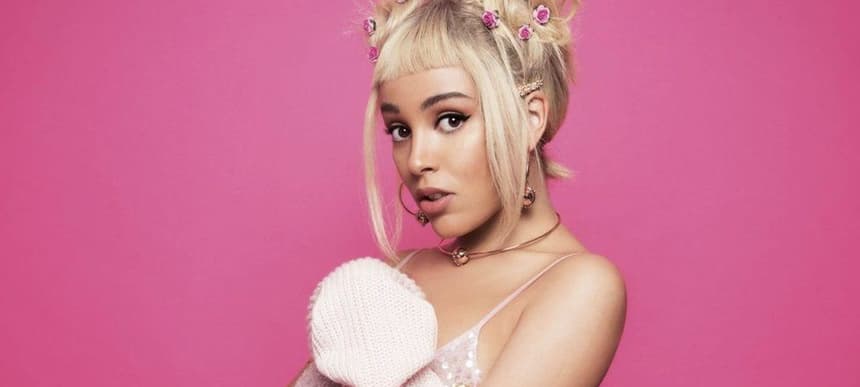 07.02.2023, Words by Payton Dunn, Photos by Matt Winkelmeyer
Doja Cat is considering making a hardcore punk album
The singer has been spending her free time rocking out with guitarists and drummers
Doja Cat's palette of musical inspirations might be wider than anyone ever suspected.
The singer has been playing around with completely changing her musical style, telling Variety in a recent interview, "I want to explore punk. But not pop-punk. I feel like we have enough pop-punk artists right now. And if there needs to be more, then let there be more, but I don't think I'm the one to do it."
She continued on to explain, "I want to explore more of a raw, unfiltered, hardcore punk sort of thing. It's just something that I'm doing for my own personal fun — getting some drummers and guitarists together. And I don't even know if that's gonna make it out there."
She's been solidifying herself as a rock fan in her personal life. She put on British post-punk band Idles during her photo shoot with Variety, telling them that they were her favourite band of the year. The night before the interview, she went to a Jack White show in LA, even receiving a shout-out from White for being in the audience.
She's also been switching up her style to match, now rocking a full buzz cut and describing her Grammys 2023 look as "brutalist".
Sadly, it's unlikely that she'll actually release a hardcore punk album any time soon, as she's trying to use her next record to legitimise herself in the rap and R&B worlds. She wants to get rid of the notions that have become lodged in people's heads by her more pop-leaning songs that have since become massive hits, explaining, "I would be upset if I saw somebody who has kind of been fed to me as this pop-star girl with a fat ass making it to this level of rap icon after I've only been watching them do disco shit and pop shit all the time."
Read next: "She's actually more cute than a savage": PinkPantheress opens up about working with Ice Spice