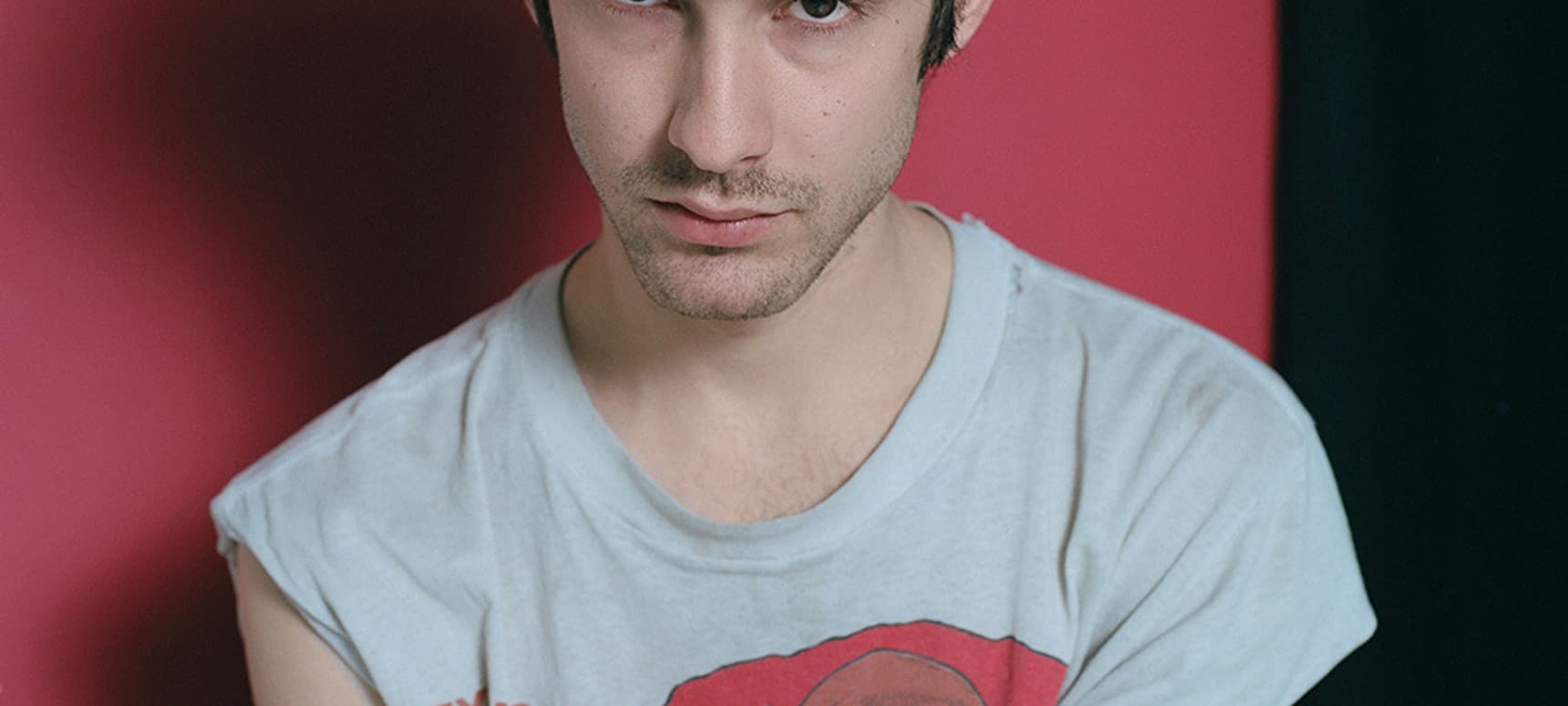 28.04.2015, Words by dummymag
Doldrums - IDONTWANNABEDELETED (feat. Samantha Urbani)
If you bought the "Loser Edition" of Doldrums' recent album 'The Air Conditioned Nightmare', you'll have been treated to a bonus 7" with a non-album bonus track.
That song was called IDONTWANNABEDELETED – and really, who does want to be deleted? – and is a total mash-up of ideas. Part-Disclosure-ish pop, part-bassline house, part-Public Image Limited, it's a pretty post-modern collage and its lyrics reflect it (I don't wanna fight in the loudness war! are not words we really imagined appearing in a pop song).
The female vocals come from none other than Samantha Urbani.
Doldrums is about to embark on a long North American and European tour – check them dates below.
Doldrums tour dates:
April 30th: Echo, Los Angeles
May 2nd: Rickshaw Stop, San Francisco
May 4th: The Sunset, Seattle
May 5th: Holocene, Portland
May 8th: 7th Street Entry, Minneapolis
May 9th: Empty Bottle, Chicago
May 15th: Pop Revo Festival, Atlas, Copenhagen
May 16th: Spring Attitude Festival, Rome
May 19th: La Peniche, Lile
May 20th: Electrowerkz, London
May 21st: Hidden Agenda @ Whelans, Dublin
May 22nd: The Louisiana, Bristol
May 23rd: Soup Kitchen, Manchester
May 24th: Stereo, Glasgow
May 26th: The Hope, Brighton
May 27th: Cactus, Bruges
May 28th: OT301, Amsterdam
May 29th: Le Pop Up du Label, Paris
May 30th: Iboat, Bordeaux
June 2nd: Studio 672, Cologne
June 3rd: Volt, Hamburg
June 4th: Privatclub, Berlin
July 11th: Evolve Fest, Antigonish
July 24th: Hillside Fest, Guelph
July 31st-August 2nd: Sappyfest, Sackville
Sub Pop released 'The Air Conditioned Nightmare' on April 7th 2015 (buy).