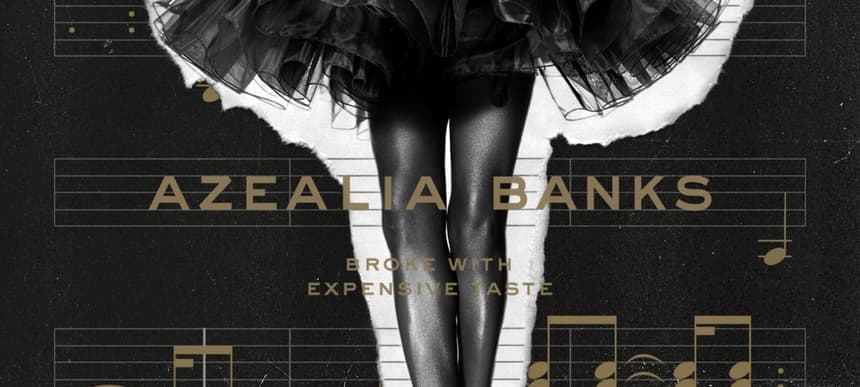 07.11.2014, Words by dummymag
You can get Azealia Banks's 'Broke With Expensive Taste' right now
Surprise released on iTunes last night, the eternally delayed debut is, er, no longer delayed.
Er, here's a surprise: Azealia Banks's long, long-awaited debut album 'Broke With Expensive Taste' is available on iTunes right now.
Having been promised since way back in early 2012, it seemed for the longest time that the album would never get a release, trapped in major label limbo for all eternity. Thankfully, Banks managed to break free of her restrictive contracts earlier this year, putting out her first new song in forever.
This'll be called 'doing a Beyoncé', but you get the feeling that this is less of a surprise release-as-marketing ploy and more of a genuine urge to put the album out the second it was possible.
The album, released last night, is already in the UK top 10 on iTunes and is still going up. You can buy it here.
Azealia Banks 'Broke With Expensive Taste' tracklist:
01. Idle Delilah
02. Gimme A Chance
03. Desperado
04. JFK (feat. Theophilus London)
05. 212 (feat. Lazy Jay)
06. Wallace
07. Heavy Metal and Reflective
08. BBD
09. Ice Princess
10. Yung Rapunxel
11. Soda
12. Chasing Time
13. Luxury
14. Nude Beach A-Go-Go
15. Miss Amor
16. Miss Camaraderie
Azealia Banks/Prospect Park released 'Broke With Expensive Taste' on November 6th 2014 (buy).