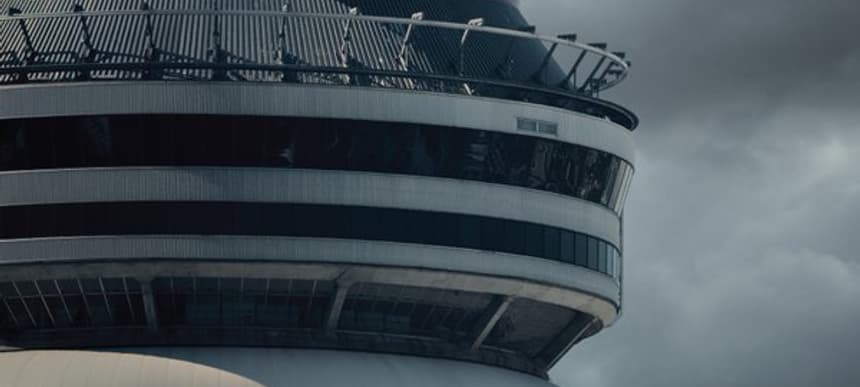 27.04.2016, Words by dummymag
Drake unveils 'Views from the 6' artwork
Last night, Drake appeared at his latest pop-up shop in Toronto after hosting similar events in New York, Miami, L.A., and Palm Springs, as part of the ongoing promotion of his upcoming album 'Views from the 6'. Upon his arrival in his hometown, Drake announced that he would be sharing the artwork for his fourth studio release on Twitter, which the 6 God has now done (see it above).
Drizzy shared the image with a caption saying, "To the city I love and the people in it…Thank you for everything." It features Drake sitting on top of Toronto's CN Tower and according to the FADER, was shot by photographer Caitlin Cronenberg with art direction by Nicky Orenstein.
Although there is no tracklist or pre-order available yet, Drake told fans and attendees that there are "like 20 songs for y'all to enjoy" on it. Out on Friday (April 29th), the album will be an Apple Music exclusive for one week and is expected to feature the recently released singles One Dance (featuring Wizkid and Kyla) and Pop Style (featuring Kanye West and Jay Z) as well as Summer Sixteen from January.
Listen to One Dance below.
To the city I love and the people in it…Thank you for everything #VIEWS pic.twitter.com/HEXHNwrWwd

— Drizzy (@Drake) April 25, 2016
Update (04/26): A representative for CN Tower has confirmed on Twitter that the image of Drake sitting on the Toronto landmark on his 'Views from the 6' album cover is indeed photoshopped.
#notreallythere reads the tweet – thanks for crushing the dream, CN Tower.
Proud Torontonian @Drake at the top of CN Tower with the help of some photoshop magic! #photshopped #notreallythere https://t.co/vBYe2L9FN8

— CN Tower/La Tour CN (@TourCNTower) April 25, 2016
Update (17:15): A special edition of OVO Sound Radio will take place on Thursday (04/28) on Beats 1 after the cancellation of the show on last Saturday. The show will feature Zane Lowe interviewing Drake in "a MAJOR interview" a day before the release of 'Views from the 6' as detailed in the Twitter post below:
Tune into OVOSOUND Radio on Beats 1 this Thursday at 7PM PST / 10PM EST / 3AM GMT @applemusic. #VIEWS pic.twitter.com/n0DLvcuSTK

— Drizzy (@Drake) April 26, 2016
Update (04/27): Apple has confirmed that following the interview between Zane Lowe and Drake on Beats 1 Radio, the album will receive a premiere as part of a global listening party – find out more here.
Drake's One Dance and Pop Style are out now through Cash Money Records (buy).