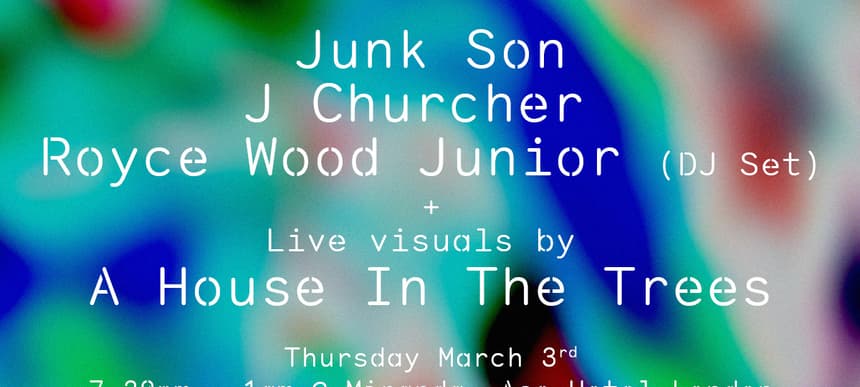 08.02.2016, Words by dummymag
Dummy Presents: 37 Adventures at Ace Hotel London
Dummy welcome independent London-based record label and artist collective 37 Adventures to Miranda, Ace Hotel London Shoreditch on March 3rd for a showcase some of their finest acts.
Originally from the Lake District, Junk Son (aka John Dunk) left the rolling hills of home to study composition and classical music at Goldsmiths in South East London. A couple year later and here he is, ready for a tour de force of pop tinged electronica deep in the depths of Miranda, Ace Hotel London.
Very little is known about J Churcher. The London-based songwriter started making ripples last winter when In The Summer arrived on his SoundCloud, introducing the world to his spacious, acoustic musings. Wanna know more? So do we, so come and soak up his Lynchian undertones in the basement with us.
Influenced by Richard Madeley and here's-one-I-made-earlier Neil Buchannon, Royce Wood Junior will be on hand for DJ support on the night, bringing a bag full of "country, soul, honk, wonk, tron".
Live visuals will be provided on the night by A House In The Trees. Check their work out in their video and remix for Junk Son's True above. More information here.
Dummy Presents: 37 Adventures at Miranda, Ace Hotel London on March 3rd (free with RSVP).