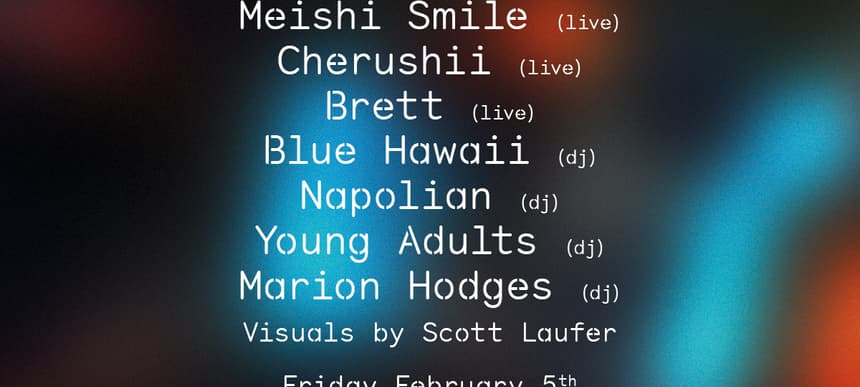 21.01.2016, Words by dummymag
Dummy Presents: Cascine at Ace Hotel Downtown Los Angeles
The infamous Los Angeles palm trees sway in the blue sky- a backdrop for the birthplace of Brooklyn and London based experimental pop label, Cascine. Dummy are teaming up with Ace Hotel Downtown Los Angeles, this time in congruence with the label for the first 2016 instalment of Dummy Presents on February 5th.
Born over noodles on Melrose Avenue in Hollywood, the label isn't one that thrives in an impenetrable niche. Cascine's founder, Jeff Bratton, has created a distinctive aesthetic paired with a swooping wide armed gesture that says, "everyone's invited." Carved out of a desire to share, Bratton has built the label upon musical cooperation with like-minded artists and friends. An offshoot of now defunct Swedish label, the Gothenburg music scene and nostalgia for the shuttered label had a distinct impact on Cascine.
Whilst the label's physical home may currently be New York, LA is a place of importance. For this showcase Los Angeles and California based electronic artists such as Morly, Meishi Smile, Cherushii (100% Silk), Blue Hawaii (Arbutus), and Young Adult will play Upstairs at Downtown Ace Hotel. Rounding off the event will be KCRW DJ Marion Hodges and the electronic pop band, Brett. All have come to lend an ear to the night's event as the sun sets over the city. What's more, visual art will also be provided by Los Angeles based painter Scott Laufer. Find out more here.
Dummy Presents: Cascine, upstairs at Ace Hotel Downtown Los Angeles on February 5th (RSVP).