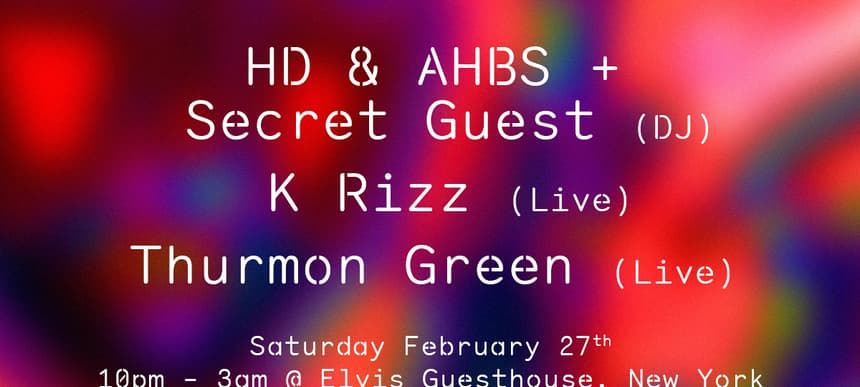 04.02.2016, Words by dummymag
Dummy Presents: Doom Dab at Elvis Guesthouse, New York
For our second Dummy Presents in New York this year, we welcome Doom Dab. Founded 2013 in New York, it's is an independent label of epic proportions. Whether you're into ballroom sass, comedown soul, or apocalyptic reggaeton – there's something for you on Doom Dab.
They'll be taking over Dummy Presents at Elvis Guesthouse on February 27th with a line up that's sure to get all your juices flowin'.
Headling will be HD, joined by AHBS, who recently dropped 'Mate y Agave, The Remixes' EP on Doom Dab: a well-rounded release treading the lines of Latin infused electronic pop inspired by "summer, sex, and herbal lifestyles".
Self-proclaimed "cowgirl with the matching chaps" and Queen of Queens, K Rizz, will also join the line-up at Elvis Guesthouse. Featuring heavily on 'Mate y Agave', she's a versatile jewel in the club music crown who is bound to tear the Guesthouse roof off.
Further support comes from Thurmon Green, Doom Dab's neo-soul tinged connoisseur of the comedown love song.
As always, entry is free. More info here.
Dummy Presents: Doom Dab on February 27th at Elvis Guesthouse, New York City (free entry).