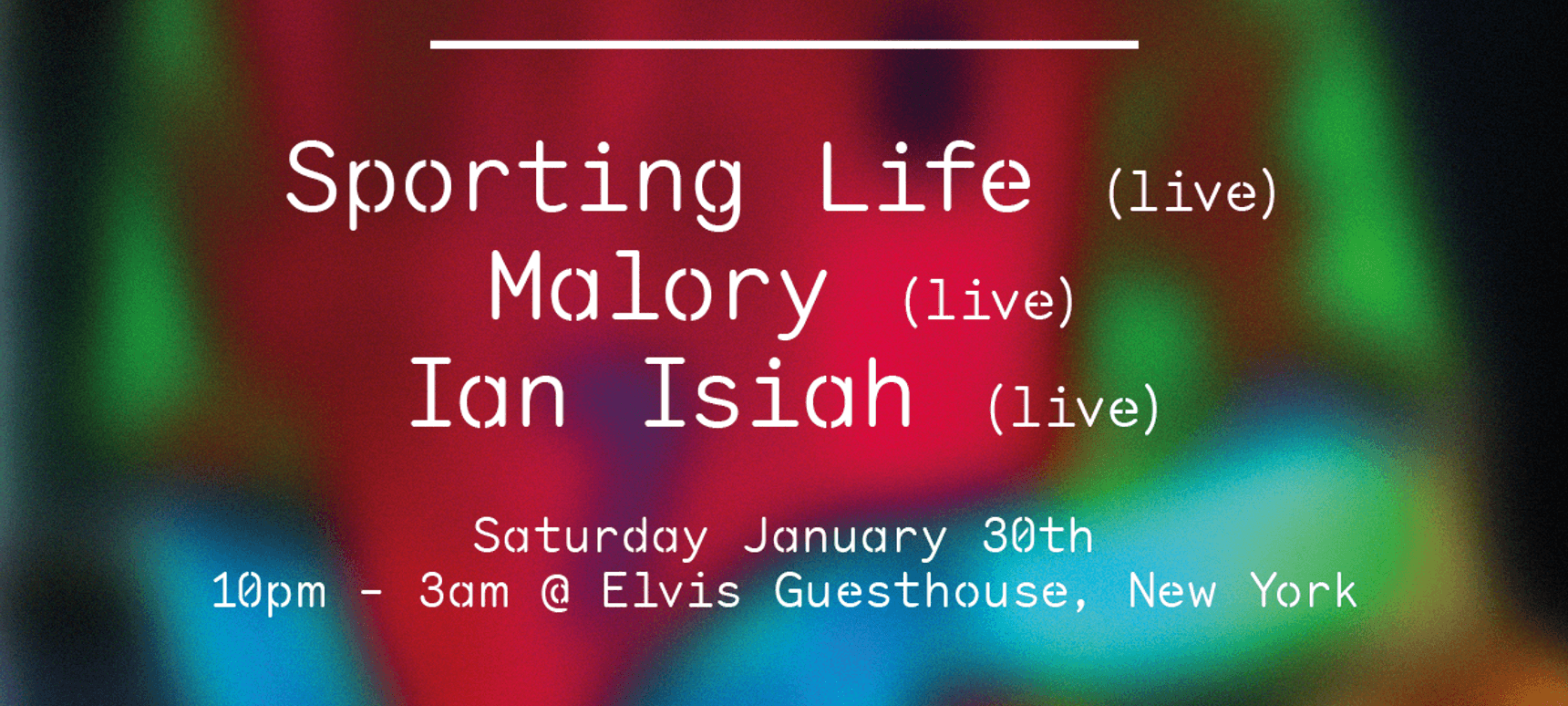 19.01.2016, Words by dummymag
Dummy Presents: Malory, Sporting Life and Ian Isiah at Elvis Guesthouse, NYC
Following on from our CMJ onslaught at Elvis Guesthouse last autumn, Dummy return to New York later this month for our first 2016 show.
In the city that never sleeps we had to go 'big', and the line-up is a testament to that. Ratking's producer Sporting Life will be on hand, providing a spoonful of that bass-heavy, rolling hip hop mixture. If his Boiler Room set from last year is anything to go by, you're all in for a treat.
Second on the bill is ex-ballet dancer turned techno producer from Bushwick, Malory. Known for making techno that's ripe for the night; her hypnotic, consistently modulated track Dah was a firm Dummy favourite towards the tail-end of 2015.
Support on the night comes from singer, songwriter and life enthusiast, Ian Isiah. Part of a new generation of R&B wunderkind, his recorded music is as sonically captivating as Ian himself. As a member of the renowned New York fashion house Hood By Air, Ian exudes an energy on and off stage that draws in everyone around him. Expect vocal prowess paired with hip-hop vibes and late night conversation.
As always, it's free entry!
Dummy Presents: Malory, Sporting Life and Ian Isiah on January 30th at Elvis Guesthouse, New York (free entry).