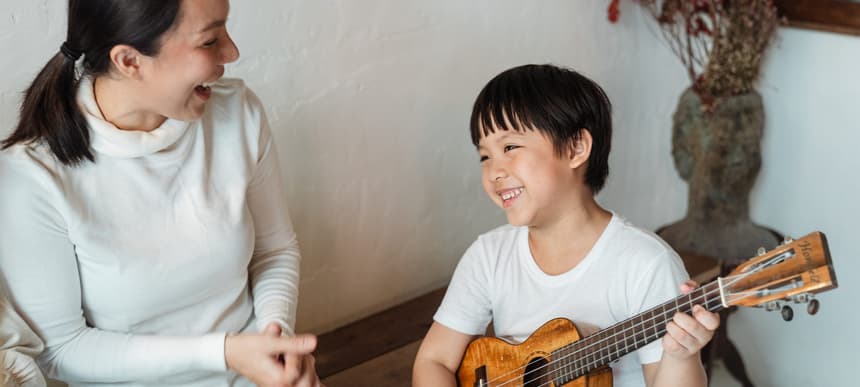 18.05.2022, Words by Billy Ward
Every child in Wales will be offered a free musical instrument as part of a new 'National Music Service'
"There's a strong correlation between playing instruments, happiness and creativity..."
All children in Wales aged 3-16 will be offered a free musical instrument from September, according to the Welsh government's National Plan For Music Education.
The initiative is part of a new 'National Music Service' which hopes to provide low-income households and those with additional learning needs the opportunity to get creative and learn a new craft.
As well as offering students a free instrument, the government plans to give all primary school pupils in Wales half a term's tuition by a musician.
A teacher at St Joseph's Cathedral Primary School, Swansea, told the BBC that the additional services will help "with mental health, especially after the last two years. There's a strong correlation between playing instruments, happiness and creativity, so hopefully it will also help the children's wellbeing.
"Some children who perhaps don't shine at academic subjects really do with the creative subjects. In our school we have a lot of diverse cultures and different languages, but music is one language that they can all perform together, which really helps," they add.
There is plenty of research citing the benefit of children learning a musical instrument. One study from 2013 concluded that students who learned a musical instrument were 18% more likely to aim at attending university.  It also found out that on average, students who learned a musical instrument scored significantly higher than other children on a test of cognitive skills. The average for music students was more than twice that of students who participated in sport.
Another study found out "that adolescents with music training have better school grades, are more conscientious, open and ambitious. These effects are stronger among adolescents from lower socio-economic status."
Wales' education minister says music funding will triple from £1.5m to £4.5m a year for the next three years. In total, the scheme will cost £13.5 million over the next 3 years, just 0.02% of Wales' £24.6 billion yearly budget.
Join the Do Music Yourself community on Discord. Follow Do Music Yourself on Twitter and Instagram.
Read next: iPod nostalgia is taking over social media after Apple discontinue the product