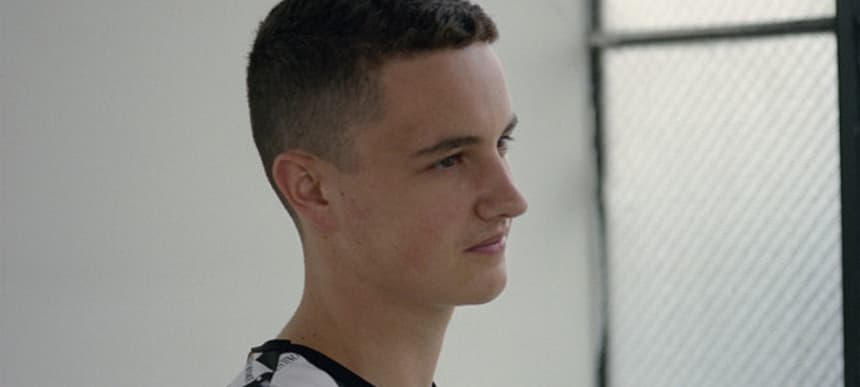 21.11.2013, Words by dummymag
Evian Christ - Salt Carousel
Stay cool: There's going to be a new Evian Christ EP next year!
"There is an anonymous producer you actually need to hear and s/he is called Evian Christ", ran a headline we posted way back in December 2011. Since then, of course, Evian Christ has had a good run, to put it mildly. He dropped that initial anonymity to reveal himself to be one Joshua Leary, released some records on labels like Tri Angle and, of course, produced for one of the biggest popstars on the planet on Kanye West's 'Yeezus'.
His latest venture is a new EP, titled 'Waterfalls'. Lead track Salt Carousel is as atmospheric and uncompromising as his earliest material but swaps haze for gloss – it was mixed by major record producer Noah Rubin, giving it an incredibly lush texture. It never sacrifices the essence of his sound, though.
Evian Christ will play at London's Corsica Studios tomorrow (November 22nd) and Manchester's 2022NQ on November 23rd for a "Trance Party", which features a ridiculously good line-up.
Tracklisting:
1. Salt Carousel
2. Propeller
3. Fuck Idol
4. Waterfall
Tri Angle will release the 'Waterfall' EP in early 2014.