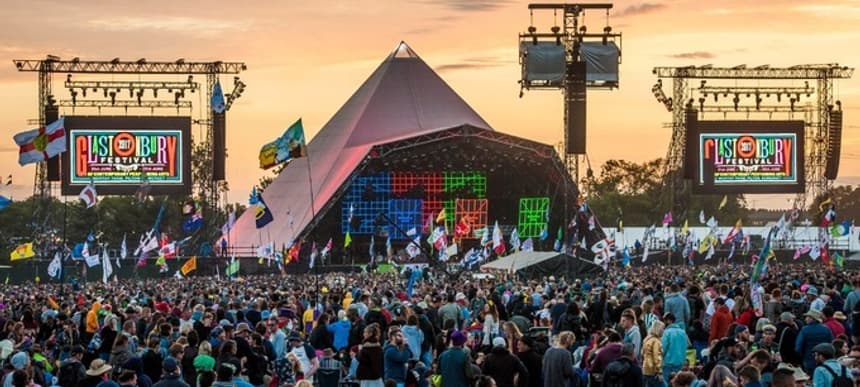 13.10.2020, Words by Billy Ward
Festivals receive official advice on how to go ahead next summer
Attendees could be forced to wear face masks at all times to help limit the spread of infection
A variety of music industry bodies have teamed up to provide festivals with official advice on how to go ahead next summer, after the pandemic forced the majority to cancel earlier in the year.
The new document focuses on eight main topics of safety measures and tactics to consider, and where appropriate implement for their festival, including the suggestion that all attendees could be forced to wear face masks to limit the spread of infection.
Under the Specific Mitigation Measures section, aspects such as PPE for staff, cleaning, implementation of screens, contactless-only payment, and more are put forward for consideration. Regarding face coverings, the document suggests they are "worn at all times by all public attendees and front-of-house staff".
It also suggests that drinks are made to be collected to order and sold in single-use recyclable containers.
While it is suggested that all artists and performers will have submit Covid-19 specific documentation in advance of any festival, it also mentions that the track and trace app could be vital to permitting entry next year: "There could well be an expectation that festival organisers embrace the NHS Test and Trace system and other HMG initiatives in their policies and procedures," it states.
According to the NME, Association of Independent Festivals CEO Paul Reed commented: "Risk mitigation is what festival promoters do for a living, so the intent of this guidance is to outline Covid-19 specific planning considerations that will allow for bespoke risk assessment approaches in liaison with relevant authorities and agencies.
"I'd like to thank the AIF Ops Group for leading on this important piece of work and also DCMS, PHE officials and the wider festival industry for their invaluable contributions."
The document concludes by placing emphasis on need for collaboration, stating: "This is uncharted territory where only genuine collaborative approaches will bring the safest and best results for all."
The new planning framework is led by the Association of Festival Organisers (AFO), the Events Industry Forum (EIF) and Attitude Is Everything, alongside additional guidance from the Department for Digital, Culture, Media & Sport (DCMS) and Public Health England (PHE).
The document can be found in full here.
Read next: "I'm just very worried about the erosion of civil and human rights": Aphex Twin clarifies his Covid-19 opinions