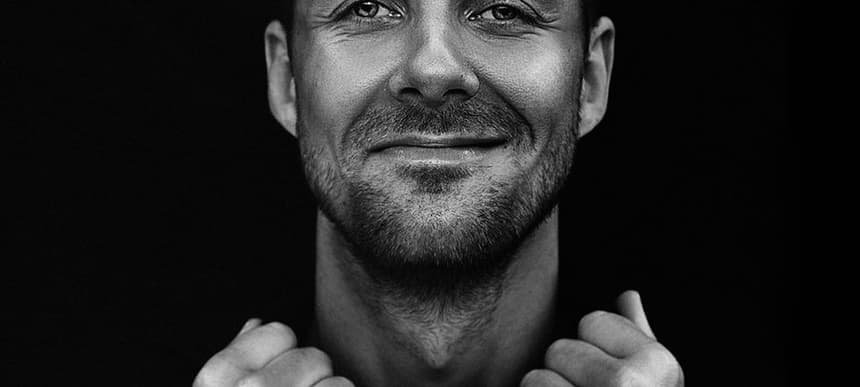 15.03.2017, Words by dummymag
First Listen: Adam Beyer VS Pig&Dan - We Are E
We do wonder where some people find the time. As one of the most in demand selectors in the world with one of the busiest tour schedules on the circuit we're always amazed at just how Swedish techno titan Adam Beyer manages to remain such a prolific producer. Returning for 2017 with the latest installment of an exciting series of collaborations, the Capsule EP sees the Drumcode boss join forces with fellow techno stalwarts Pig & Dan for a record guaranteed to pick up plenty of play come festival season.
Offering up four retrofitted cuts all designed to get the blood pumping and the floor moving, work on the EP saw the triumvirate learn as much about each other's personal lives as it did production habits.
"You really get to know someone when you produce together" explains Adam. "Dan's a cool cat and I got to learn stuff about him I never knew. For example he was involved in producing a Stone Roses album [Second Coming], which was one of my all time favourite Brit Pop albums from the early 90s. Then it turns out he was also one of the first Banksy collectors, who is one of my favourite street artists. He knew him as he was growing up and bought and supported his early works."
Having swapped stories and ideas in the studio, we shouldn't really be that surprised that their trip down memory lane sees the release culminate with the rave soaked 'We Are E', which propelled by a classic synth line serves as a love letter to the producers passion for the sound of the early 90s.
"We Are E is very old rave inspired and that's common ground we both share as I used to be heavily into early D&B and Jungle and UK Rave in general," continues Adam. "We started to talk about old records and samples and I sent them the main hook to that track and then they added a sample from an old classic drum'n'bass record that sampled some Indian record – that's how it all came together."
Sound good? We thought it might. Check out 'We Are E' below.
We Are E' is part of Adam Beyer vs Pig&Dan's 'Capsule' EP and is out 20 March on Drumcode. Pre order your copy here. Adam Beyer plays Junction 2 on Saturday 10th June in London.
Photo: Daniella Midenge