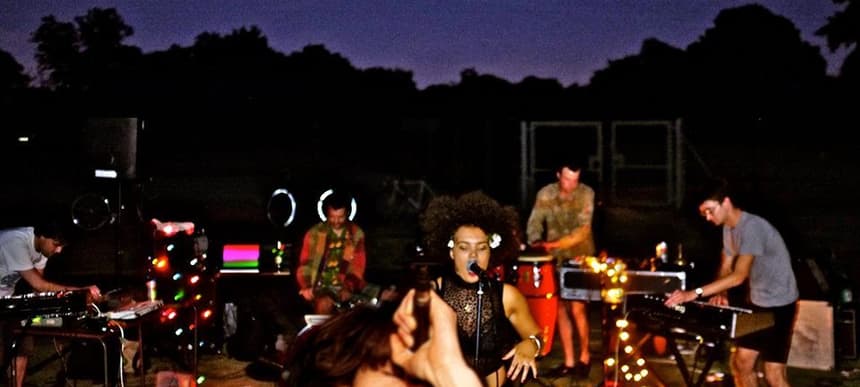 25.03.2014, Words by dummymag
Golden Teacher - Love
Glasgow art dance punk six-piece return with more sweaty, loose rhythms.
Golden Teacher are a fantastic six-piece band from Glasgow who streamline elements of house, disco, punk, afrobeat, freestyle, and new beat into the most gleeful racket on the planet. On a standard Golden Teacher track, the band will lock into a simple rhythm and keep it going for about 10 minutes while cowbells, congas, broken bass synths, and rough vocals orbit the groove very, very loosely. Last year's 'Bells From The Deep End' EP was still one of our favourites when December rolled around, and its follow up, 'Do Not Go Gentle Into The Night', was a worthy successor.
New track Love is taken from their third EP (which once again finds its home on Optimo Music) and does everything you'd want them to by now: it's sweaty, it's deranged, and it sounds like it was recorded in one take straight to a tape after about four days without sleep.
Optimo Music release the 'Party People' EP is in April.
[via THUMP]