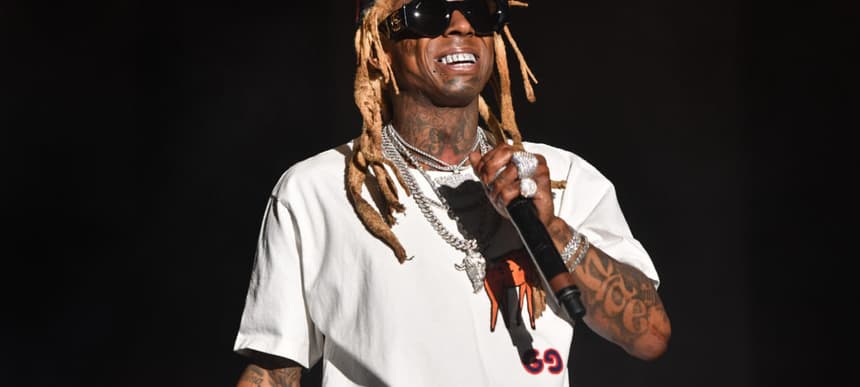 16.06.2022, Words by Billy Ward
Home Office denies Lil Wayne entry to the UK for Strawberries & Creem festival
"We are deeply disappointed by this sudden and negative ruling..."
Lil Wayne will no longer perform at Strawberries & Creem festival this weekend after being denied entry into the country, organisers of the festival have revealed.
The American rapper's headline slot at the Cambridge festival was due to be his first performance in the UK for many years.
Wayne was previously refused entry into the country for his 2011 UK tour, after his visa application was rejected by border authorities due to prior convictions.
A statement from the festival reads: "Due to extreme circumstances beyond our control or influence, we are very sorry to inform you that Lil Wayne is now unable to perform at the festival on Saturday 18th June.
"Lil Wayne has been refused entry to the UK directly by the Home Office in a last minute decision. We are deeply disappointed by this sudden and negative ruling.
"We have received very minimal notice, and the timing of the decision is of course upsetting for all involved – including Lil Wayne's fans, as well as the festival team.
"Across the weekend, we still have an incredible array of artists joining us. The team have all worked round the clock to secure a huge new name for Saturday too."
In Lil Wayne's absence, Ludacris has now been locked in for the Saturday headline slot, joining the likes of Tion Wayne, Mabel and Wilkinson on the same day.
For more information on Strawberries & Creem festival, visit the website here.
Read next: How To Run A Festival, according to Strawberries & Creem