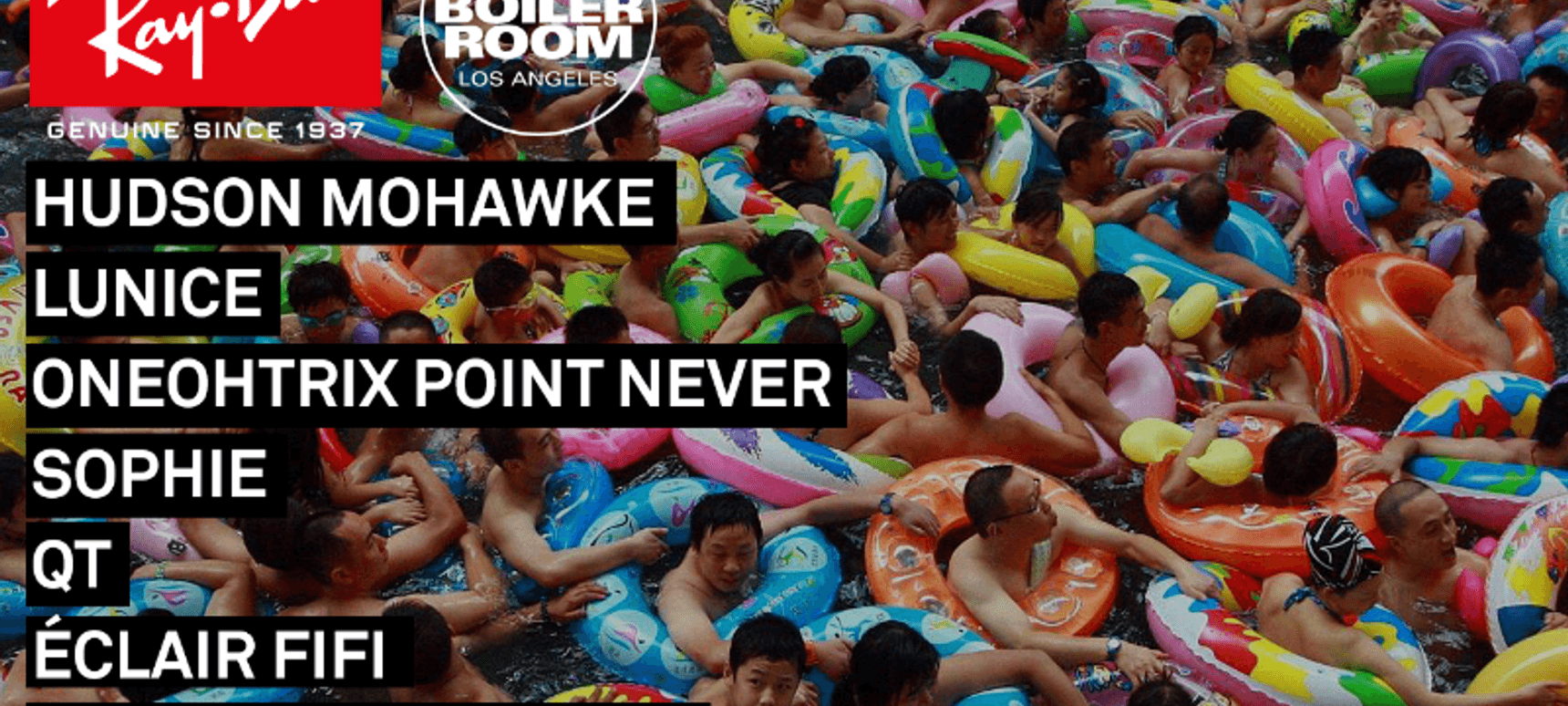 18.08.2014, Words by dummymag
Hudson Mohawke lines up a huge Boiler Room party to launch his 'Chimes' EP
The EP launch will feature the man himself accompanied by Lunice, Oneohtrix Point Never, SOPHIE, Eclair Fifi, and QT.
Hudson Mohawke has decided to go big and launch his forthcoming Warp EP, 'Chimes' by throwing a big old Boiler Room warehouse party in LA on August 22nd.
The line-up's pretty immense: he'll be joined by TNGHT partner in crime Lunice, alongside (somewhat surprising) Boiler Room debuts from Oneohtrix Point Never (who HudMo ate some Haribo with in a studio not that long ago), Eclair Fifi, and SOPHIE. Also on the bill is QT, a mysterious artist who has played North American shows with SOPHIE and has something to do with conceptual pop music, an energy drink, and the phrase "Hey QT!"
That's not all! 'Chimes' was apparently rather influenced by all things Japanese, so the performances will be boosted by art directions from LuckyMe Studio, with Japanese Noh & Kabuki-inspired theatre performances choreographed by Kaz Matamura. Los Angeles residents/August visitors should hold tight for news on the warehouse location, while everyone else should look forward to the 'RAY-BAN x BOILER ROOM 005' extravaganza coming to a laptop screen near them soon.
Hudson Mohawke plays Boiler Room LA on August 22nd 2014. Warp Records release the 'Chimes' EP on September 30th 2014 (pre-order).