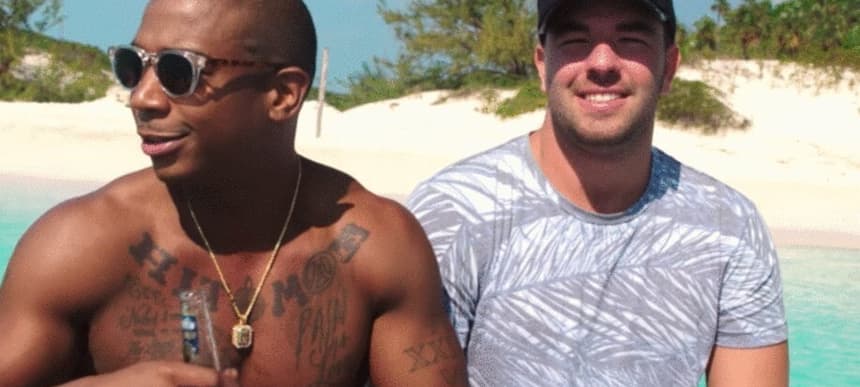 29.03.2021, Words by Felicity Martin
Ja Rule sells Fyre Festival NFT for $122,000
The work also came with a note from Ja Rule reading "Fuck this painting."
Ja Rule has sold his Fyre Festival oil painting as an NFT for $122,000 (around £88k).
The sale is the latest in an increasing interest in NFTs, unique electronic identifiers that can be associated with a physical or digital artwork such as an MP3, gif, video clip, PDF or any digital file. Aphex Twin recently sold an NFT at auction for £90,000.
"I heard about NFTs [first] maybe like, a couple of weeks ago," Ja Rule told Forbes. "I wasn't too educated on them, and I'm still learning a lot about it … I think people got a little bit tired of the regular stocks-and-bonds way of investing."
The 48- x 60-inch oil-paint portrait features the Fyre Festival orange flame logo and was done by an artist named Tripp Derrick Barnes.
The work also comes with a note from Ja Rule reading: "Fuck this painting."
The oil painting of the doomed festival's logo has hung in the rapper's New Jersey home since Fyre's headquarters closed several years ago.
The rapper had previously told Forbes of the painting that he "just wanted that energy out".
Goodnight… pic.twitter.com/2xOXcjJ37L

— Ja Rule (@jarule) March 24, 2021
In an interview with The Independent published today, Frahm described NFTs as "the most disgusting thing on the planet right now", adding that "even some of my heroes like Aphex Twin are selling, sorry, crap for 130,000 bucks… It's unforgivable to participate in something which is so bleak and wrong."