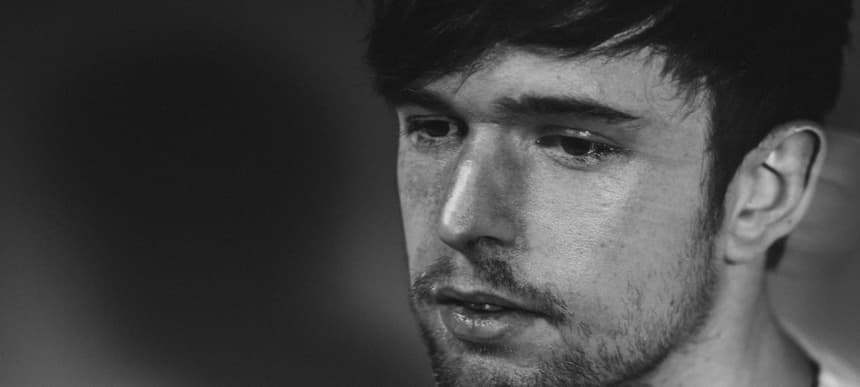 06.05.2016, Words by dummymag
James Blake releases new album 'The Colour in Anything'
James Blake has released his new album 'The Colour in Anything'.
Previously titled 'Radio Silence', earlier this week, Blake promoted the album with its new name with billboards in London and Brooklyn, N.Y. designed by Quentin Blake, who created the album artwork. Contrary to previous reports, the album is seventeen tracks long (instead of the promised 18) and doesn't feature Kanye West, or the previously guaranteed 20-minute long song.
The singer-songwriter announced last night on Annie Mac's BBC Radio 1 show that his 'Overgrown' follow-up would be out today after the premiere of the single Radio Silence. Following that, Blake released two more tracks titled My Willing Heart and a Bon Iver collaboration called I Need A Forest Fire before the album's roll out at 00:00.
'The Colour in Anything' includes the previous singles Modern Soul and Timeless, and features both Frank Ocean and Rick Rubin as co-writer and co-producers. Frank Ocean has a writing credit for My Willing Heart and Always while Justin Vernon (Bon Iver) has another credit to the final song Meet You in the Maze.
In a new interview with Pitchfork, Blake talked about working with Ocean on both their albums and how it inspired his own new music: "Frank was a huge inspiration for this record: his process, the way he writes, the strength of what he does, who he is. We became very good friends." Blake also explained why the collaboration with Kanye West doesn't feature on 'The Colour in Anything':
"I don't really know how to describe how that didn't work out. I wanted Kanye to be on the song Timeless, but the verse didn't materialise. I think a huge swath of things happened in his life, and I just stayed out of it. Eventually, the mood of the album changed, and in the end, I don't think it would have fit. But I didn't say I was working with Kanye just so people would get interested—I really wanted him to be on it."
Update (11:00): James Blake has announced a London show, taking place at Village Underground on May 23rd. Tickets go on sale at 09:00, on Monday, May 9th priced at £23 – see more details here.
Listen to 'The Colour in Anything' below.
'The Colour in Anything' tracklist:

01. Radio Silence
02. Points
03. Love Me In Whatever Way
04. Timeless
05. F.O.R.E.V.E.R
06. Put That Away and Talk To Me
07. I Hope My Life
08. Waves Know Shores
09. My Willing Heart
10. Choose Me
11. I Need A Forest Fire
12. Noise Above Our Heads
13. The Colour In Anything
14. Two Men Down
15. Modern Soul
16. Always
17. Meet You In The Maze
James Blake's 'The Colour in Anything' is out now through Polydor (buy).