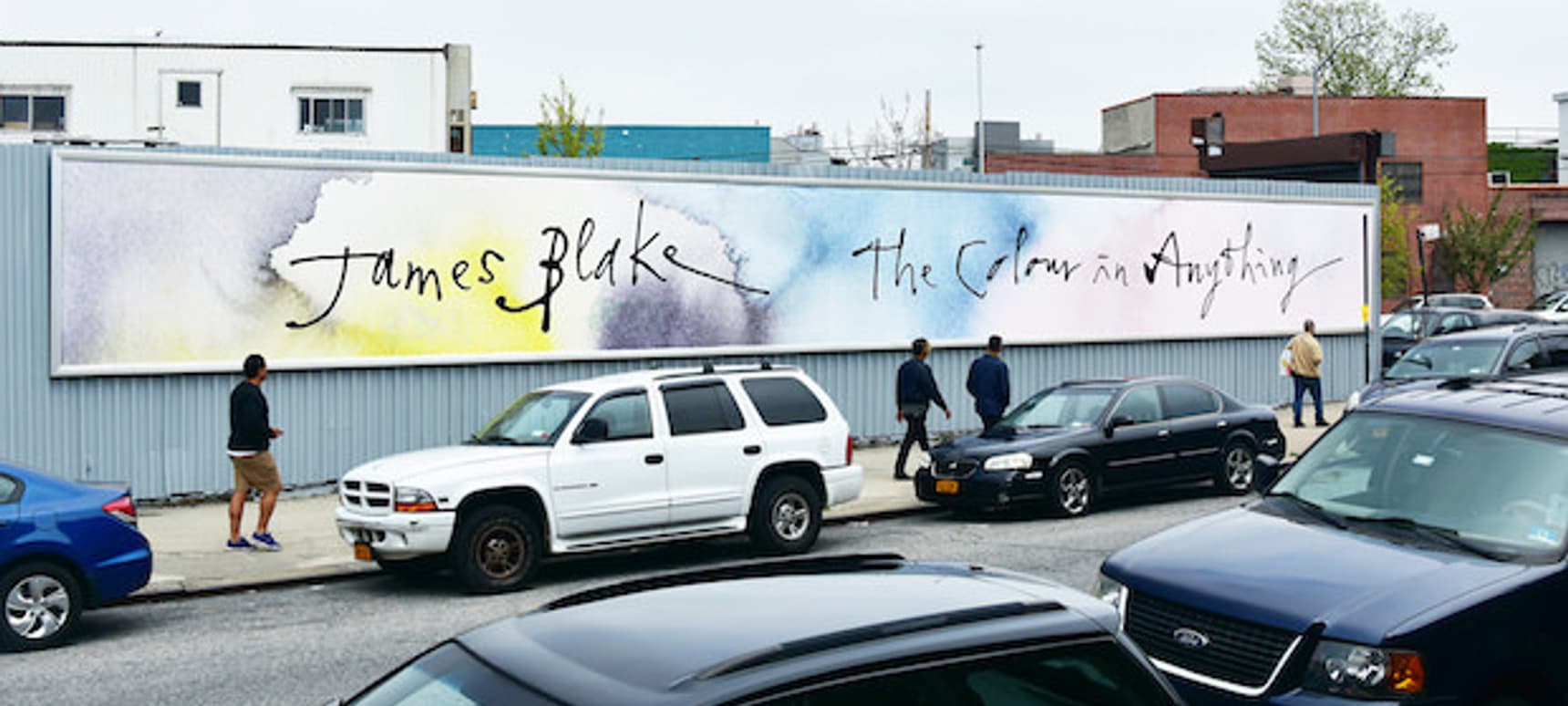 03.05.2016, Words by dummymag
James Blake unveils 'The Colour in Anything' mural
Yesterday, James Blake unveiled a mural on a Brooklyn billboard, following the appearance of the same Quentin Blake drawn posters in London that were also posted by the singer-songwriter and his associates on social media channels last week. The posters feature the title "The Colour in Anything" across the illustrator's watercolours, fuelling speculation that the album is called so instead of the previously announced 'Radio Silence' or even possibly the album's first single.
Last month, Blake confirmed that his follow-up to 'Overgrown' was complete and shared a new song called Timeless during his BBC Radio 1 residency following the release of Modern Soul earlier in the year. About the album, Blake added that it's 18 songs long and features one track that spans 20 minutes and over, though there's still no release date since his last dispatch. In 2014, James Blake stated during an interview that his new album will likely feature Kanye West: "It looks like we should be able to get something done. I know that there's a specific song I would like him to be on, and if he can do that by the time my record comes out, that would be fantastic."
Listen to Modern Soul above and check out some of the images of Blake's new promotional artwork below.
This just in: mysterious Quentin Blake billboards going up in Great Eastern St, London EC2…! pic.twitter.com/a3rGDPnFcG

— Sir Quentin Blake HQ (@QuentinBlakeHQ) April 28, 2016
James Blake will headline the Saturday of Field Day festival in London (tickets).